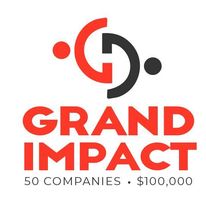 There is a new opportunity for a Cedar Rapids non-profit to receive $100,000 to address an emerging need. The application goes live today, March 21 for non-profits to apply for $100,000 through a new fundraising endeavor called the Grand Impact.
Fifty businesses in the greater Cedar Rapids region have each donated $2,000 to help a public charity tackle a new challenge according to a release. Any human services 501c3 that serves the target area can apply. A panel of independent judges will narrow the applicants down to three.
On May 11, the 50 businesses will gather at Theatre Cedar Rapids to hear the three final charities pitch their unique approach to solve a problem that has recently evolved. The business representatives will vote and the winning non-profit will walk away with $100,000.
Grand Impact is a new effort created by a group of volunteers. The steering committee recognizes the hardships faced over the past couple of years are likely concentrated for non-profits working with those who are most vulnerable.
The effort hopes to elevate the non-profit's experiences and help chip away at the problem with a huge infusion of cash. They aim to address an emerging need, which includes ongoing challenges that have accelerated recently or new problems that might not be apparent to the community at large.
Since Grand Impact is powered by an all-volunteer force, there is no overhead. All $100,000 will go directly to the charity to make a Grand Impact in the Cedar Rapids region.
The application is available now here: https://na4.documents.adobe.com/public/esignWidget?wid=CBFCIBAA3AAABLblqZhDelrRteu2OMyErw8tzVW5bm8aIGDEYwhLVC6aacrxBrUWMxKFv8hawYyn_3wV0DdA*
The application is also available at the Grand Impact Facebook page: https://www.facebook.com/TheGrandImpact 
Applications are being taken from March 21 – April 11, 2022