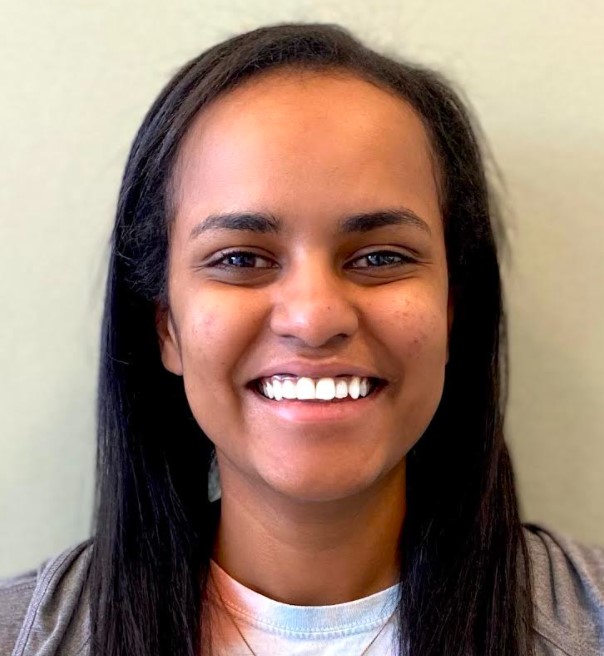 Amel Ali has been named CommUnity Crisis Services and Food Bank's Diversity, Equity and Inclusion (DEI) Outreach Specialist. 
In this newly created position, Ms. Ali will champion the importance and value of a diverse and inclusive Mobile Crisis Outreach (MCO) Program, one that is aware of the specific needs of all members within the community. 
She also will lead grassroots outreach efforts that build relationships and create personal connections with the goals of reducing stigma and increasing access to crisis services for all. 
"I am so excited to be a part of such a welcoming and multifaceted nonprofit," said Ms. Ali. "This role is really vital, especially because culturally responsive crisis resources are needed in a community like Iowa City. My background in health care has given me real world experiences with crises, along with my own struggles growing up in a completely different culture than my Sudanese parents."
Ms. Ali will engage with local organizations to partner at events that raise awareness of CommUnity's MCO program and address concerns community members may have about engaging MCO when they need emotional support. 
She will assess potential barriers and develop strategies to ensure program processes are inclusive and to ensure that all members of the community have equitable access to MCO services. 
Additionally, she will engage staff members to further behaviors, attitudes, interventions, and policies that are culturally responsive. 
"I am thrilled to welcome Amel to our team," said Sarah Nelson, CEO of CommUnity. "Her experience working with individuals and groups at a grassroots level will create opportunities to build relationships, and foster increased trust within the community. It is essential that crisis services are delivered in a culturally responsive manner so people feel comfortable reaching out for help when they need it most."