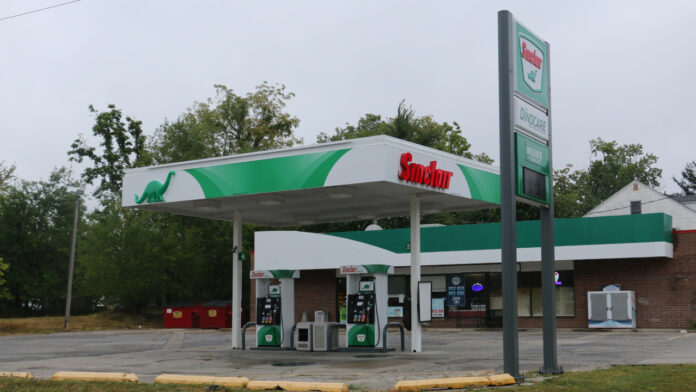 Just months after the five former Kwik Shop convenience stores in the Cedar Rapids area were purchased and rebranded as Sinclair stores, all five have now abruptly closed.
Paper notices on the doors of the five stores – at 3301 J St. SW, 1003 First Ave. SW, 2904 Center Point Road NE and 4201 Center Point Road NE, all in Cedar Rapids, and at 300 Blairs Ferry Road NE in Hiawatha – have indicated that the locations are permanently closed, and inventory has been removed from the stores.
In recent weeks, some of the locations were selling fuel for as low as $2.49 per gallon.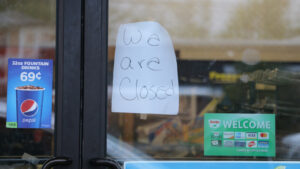 The five stores were sold in separate transactions recorded from mid-January through mid-February, according to Cedar Rapids assessor's records. The adjusted transaction amounts ranged from $1.02 million to $1.18 million.
After the purchases, the Cedar Rapids stores were gradually rebranded from Kwik Shop to Sinclair stores, a process completed just months ago with the addition of new signage at all five locations.
The owner and operator of the stores, Brew Oil, is headquartered in Storm Lake and has 21 locations in northwest Iowa, according to its website. Company officials did not respond to an email seeking more information about the store closings.
The stores' former owner, Kwik Shop, traces its roots to 1960, when Dick Dillon, founder of Dillon Stores, developed the Kwik Shop convenience store concept. The company grew to be a 127-store chain, with locations in Iowa, Nebraska and Kansas. Kwik Shop no longer has any locations in Iowa, according to its website.