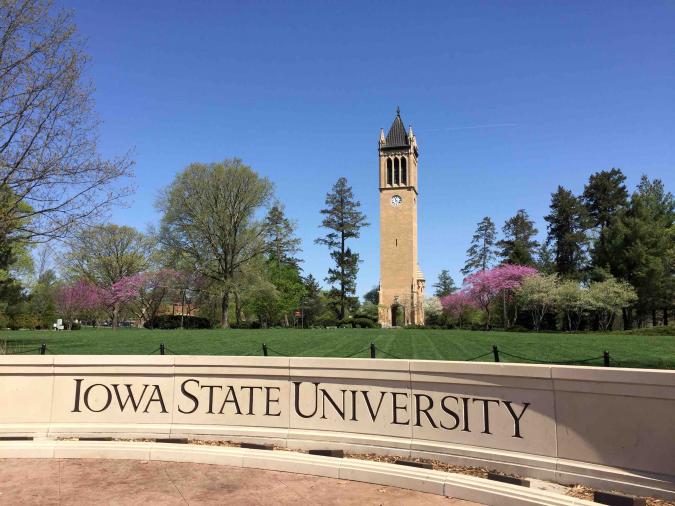 CREDIT: Iowa State University
By CBJ News Staff
corridorbusiness.com
Kirkwood Community College, Iowa State University and the University of Northern Iowa detailed plans Wednesday to reopen with in-person classes this fall with an assortment of modifications to reduce COVID-19 transmission risk.
ISU and UNI said they plan to move up their semester beginning and ending date to conclude classes before Thanksgiving in order to minimize transmission risk after Thanksgiving holiday travel.
Kirkwood officials said the community college will offer online and hybrid learning formats, allowing students to choose the option that best fits them. Class sizes will be smaller for social distancing.
"We're putting the finishing touches on the plan to reopen our campuses in a safe and smart way," Kirkwood Vice President of Academic Affairs Bill Lamb stated in a news release. "Kirkwood has always adjusted to the needs of students, but what this virus has forced us to do is take an even deeper look at how we can help our students reach their goals on their terms.
ISU's fall calendar will begin Aug. 17 and end Nov. 25 to "complete the semester before Thanksgiving and minimize the potential spread of COVID-19 due to holiday travel," ISU President Wendy Wintersteen said in a news release. ISU will expect students and staff to wear face coverings, is reducing the number of students in classrooms, and is modifying the time between classes to minimize contact in hallways.
UNI's fall calendar will also begin Aug. 17 and end Nov. 25, and will even include classes on Labor Day. Classes will wrap up on Nov. 20, and final exams will be held Nov. 21-25, except Nov. 22.
UNI also plans fewer students in each classroom for social distancing, and will require students and staff to wear face coverings. Study-abroad opportunities will be postponed through Jan. 21, 2021. CBJ