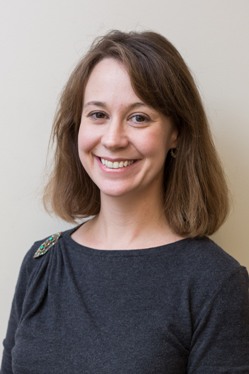 Emily Meyer
Director of Development
Ryan Companies US, Inc.
Age: 35
She's a landmark advocate.
Emily Meyer, in her work as director of development at Ryan Companies in Cedar Rapids, focuses on sustainability, historic preservation and community development.
Her job has allowed her to work directly with flood recovery; she has served on the Replacement Housing Task Force and was on the flood rehabilitation team for Theatre Cedar Rapids, CSPS Hall, Paramount Theatre and Cedar Rapids City Hall. Ms. Meyer helped secure more than $180 million in historic rehabilitation funding for those projects. She also assisted in the creation of more than 375 units of affordable housing after the flood.
"Some of the most interesting housing projects I've seen have made use of existing buildings, so there's an environmental aspect that's really appealing to me,"
She is a founding member of Save Cedar Rapids Heritage and has served as vice chair of the Historic Preservation Commission, helped establish a walking tour of Grant Wood sites in Cedar Rapids and coordinated a new historic district along B Avenue NE.
"I wrote a grant for the B Avenue District because there are lots of districts in Cedar Rapids that have been evaluated as eligible to be National Register districts but they're not yet listed because no one has done the research," Ms. Meyer said. "It took about a year; we had a dozen great volunteers who did tons of research and we had a great consultant who did the write-up of the nomination. It was a much bigger project than I ever imagined."
She also serves on the Community Development Innovation Council for the Cedar Rapids Metro Economic Alliance, the Affordable Housing Network Board and the Iowa Great Places Board.
"I've always loved architecture," Ms. Meyer said. "When I was in high school I lived in Budapest, which is a beautiful city, full of wonderful buildings. I think my love for that city is really influenced by the beautiful surroundings and the seriousness with which they take their history and their culture. I'm really in tune to what's above the sidewalk when you look up and around."
Ms. Meyer studied architecture at the University of Dortmund in Germany and earned a bachelor of arts degree in global studies from the University of Iowa. She grew up in Iowa City and now lives in Cedar Rapids with her fiancé Jesse Lane and her stepchildren Edith, Ada and Henry.
-Gigi Wood