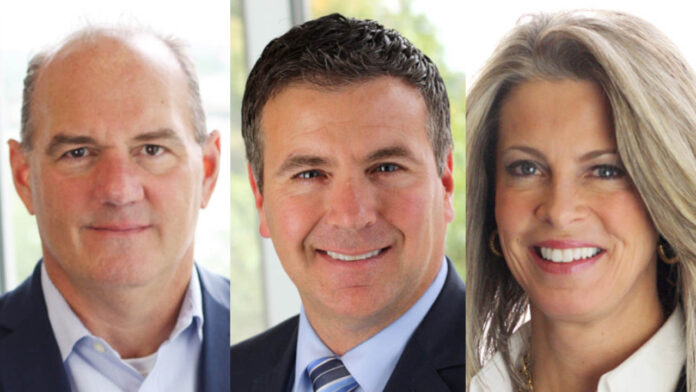 The Cedar Rapids Metro Economic Alliance has announced the realignment and promotion of three staff members, according to a news release.
Ron Corbett will serve as Vice President of Economic Development leading economic growth projects for the organization, including business attraction retention and expansion projects. Mr. Corbett will be responsible for the creation and implementation of the economic development strategic plan and annual budget and will lead the planning, organizing, managing, monitoring and evaluating of the economic development project activities for business attraction, retention and expansion.
Mike Lukan will serve as the Economic Development Project Manager, and will be responsible for conducting annual surveys of existing interstate commerce companies, assisting with financial incentive applications and completing project proposals related to attraction and retention of local businesses in the Cedar Rapids region. Mr. Lukan will work to submit outstanding, comprehensive, regional project proposals as well as prepare, submit and monitor financial assistance applications on behalf of and in conjunction with clients.
And Jamie Toledo will serve as the Economic Development Relationship Manager, working closely with local economic developers, brokers, site selection consultants, business leaders and others to develop long-term relationships and targeted strategies that attract interstate commerce and growth-oriented employers to the region. Toledo will build strong and positive relationships and build awareness of economic development support services with businesses and developers and maintain relationships with local, rural and state economic development peers.
"The Economic Alliance has always advocated and worked for any and all growth opportunities," Doug Neumann, executive director of the Cedar Rapids Metro Economic Alliance, said in the release. "These important structural changes to our organization allow us to better manage and help complete any growth project from new business to existing business. If it is growing, we will support it."