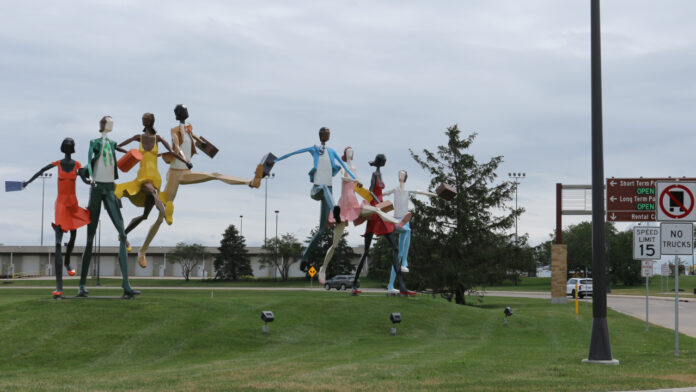 The Eastern Iowa Airport in Cedar Rapids hosted a record number of passengers in March, airport officials announced Tuesday.
The state's second-largest airport always sees high passenger counts during spring break, officials said, and this March helped the airport set a new high mark for passengers.
A total of 124,496 passengers traveled through the Eastern Iowa Airport in March, 2.3% higher than the previous March record, set in 2019 prior to the COVID-19 pandemic, and 7% higher than travel recorded in March 2022.
In a release, Eastern Iowa Airport director Marty Lenss said spring break traffic typically rivals the travel the airport sees around Thanksgiving.
"With all the schools in the region – including the colleges and universities – spring break provides students and families a chance to break out of the winter doldrums," Mr. Lenss said.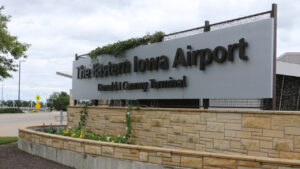 With nonstop flights to 17 destinations and service from five airlines – including two low-cost carriers: Allegiant and Frontier – the Eastern Iowa Airport provides many options for the region, Mr. Lenss said.
Air service at the Eastern Iowa Airport (CID) has changed, as it has with its counterparts, with smaller regional jets being replaced by larger, mainline aircraft.
That change is reflected in more seats in the market, Mr. Lenss said. For example, when comparing June-August schedules for 2022 and 2023, the Eastern Iowa Airport has 17% more seats available this year.
"We are pleased airlines continue to invest in our market with new nonstop service and mainline aircraft," Mr. Lenss says.
In November, the Eastern Iowa Airport announced that American Airlines was starting nonstop service to Reagan National Airport in Washington, D.C. The daily flight begins June 1.
"The addition of the Washington, D.C. flight is a game-changer for CID and for Eastern Iowa," Mr. Lens said. "For Iowa to have two gateway airports that have this premium service speaks volumes about the state's economy."