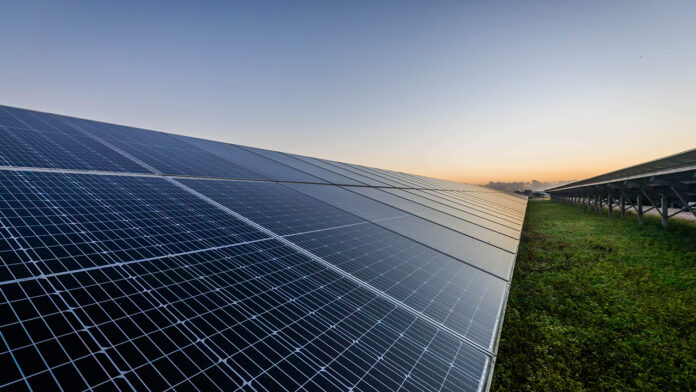 Nothing is simple or easy when it comes to utilities' energy decisions.
Utility executives have to manage energy generation decisions with complex political, environmental and economic factors, many of which are out of their control, and have long-term consequences, while also being mindful of the fickleness of stock price implications.
As we have written many times, the decommissioning of the Duane Arnold Energy Center (DAEC), Iowa's only nuclear power plant, will go down as one of the most short-sighted and ill-advised energy decisions in the history of the state of Iowa.
Economic development, utility and state officials will be regretting the decommissioning decision for decades, especially as the shutdown's financial and energy generation context continues to play out.
Since restarting the DAEC is nearly impossible to make happen, something should be done to utilize the energy infrastructure of the facility. The proposed solar power facility at the DAEC location seems like a prudent second-best option.
A recent Iowa Utilities Board decision, however, denied Alliant Energy's application for advanced ratemaking principles regarding the utility's proposed construction of 400 megawatts of solar and 75 megawatts of battery storage at the site.
The decision doesn't mean the projects can't or won't be built, but in a newspaper article, the IUB order chided Interstate Power and Light Company, an Alliant subsidiary, for not adequately considering alternative energy generation options. The decision also noted that the generation capacity of the proposed projects did not satisfy energy gaps left by the decommissioned Duane Arnold Energy Center nuclear power plant.
The DAEC generated more than 600 megawatts of baseload electrical capacity, enough to power more than 600,000 homes 24 hours a day, 365 days a year. The proposed solar facility would produce 400 megawatts of peaking capacity — in other words, it doesn't generate power when the sun isn't shining and therefore causes energy distribution and generation challenges that weren't concerns when DAEC was operating.
Fortunately, states like California, New York and Illinois learned the lesson that nuclear power needed to be preserved. It's too bad that Iowa didn't learn that lesson before the DAEC was shuttered. 
Iowa's important aviation industry
It's not very often that the aviation industry in Iowa conducts an economic impact report, so we took notice.
The numbers are big.
According to a news report, the aviation industry contributes $6.4 billion to the Iowa economy, both in dollars generated by airport activity and in companies that produce components for aviation services, according to a report issued this month by the Iowa Department of Transportation.
The Iowa Aviation Economic Impact Report also includes the effect of military aviation units at airports around Iowa, and the future impact of drones.
"The aviation and aerospace industries provide important services and generate significant economic impact in Iowa," Iowa DOT Aviation Director Tim McClung said in the report.