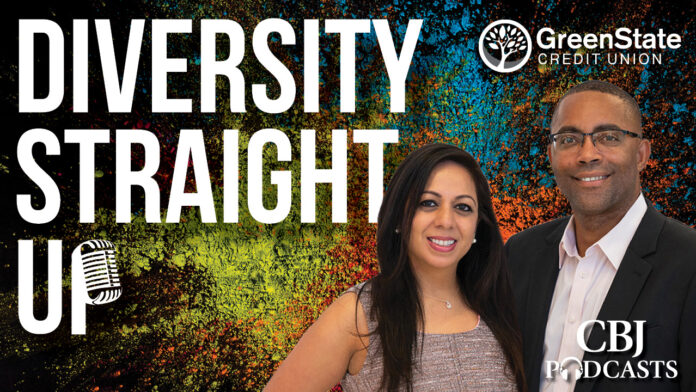 In the latest episode of CBJ podcast, "Diversity Straight Up," hosts Sarika Bhakta and Anthony Arrington talk with Hugh Ekberg, CEO and president of CRST, about diversity in the trucking industry.
Listen below or subscribe to the show at SoundCloud, iTunes, Spotify, Google Podcasts and Stitcher, or catch the new video podcast at the CBJ's YouTube channel.
Season 2 of Diversity Straight Up is brought to you by GreenState Credit Union and sponsored by Alliant Energy. Additional support is provided by Collins Aerospace and the city of Cedar Rapids.
About Hugh Ekberg:
Hugh Ekberg was appointed president and CEO of CRST International in October 2018. He joined CRST in 2016 as group president/chief operating officer of CRST's western region of operating companies. Prior to CRST, he served as president at Kitchen & Bath Americas for Kohler Company. Mr. Ekberg has also served as division president and a board member at Weitz Company and with Hirsh Industries in various progressive roles, including EVP of Operations, COO and President.
About the hosts:
Sarika Bhakta is president of Nikeya Diversity Consulting and a Certified Diversity Executive with more than 20 years of experience in leadership, management, talent attraction/retention and resource acquisition/development. Born in Gujarat, India and raised in the Midwest, Sarika empowers leaders to identify their authentic self to be successful change agents in today's global economy.
Anthony Arrington is co-founder and managing partner with Top RANK Professional & Executive Search and Consulting, a search firm focused on helping companies acquire professional and executive-level talent, with a special emphasis on diverse and inclusive leadership. He has more than 20 years of experience in management, strategic planning, leadership and staff development in both the for-profit and nonprofit sectors.