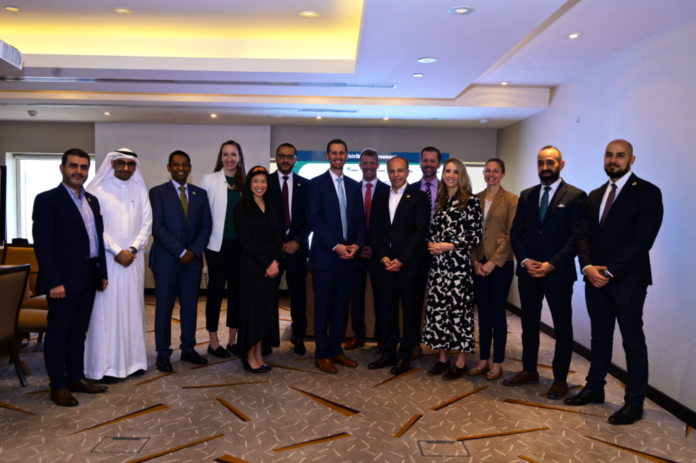 Digital Diagnostics — maker of IDx-DR, the first-ever FDA-cleared, fully autonomous AI system for the diagnosis of diabetic retinopathy — is entering a strategic partnership with Tamer Healthcare, an integrated healthcare and wellness firm in the Kingdom of Saudi Arabia.
The agreement says Digital Diagnostics will distribute IDx-DR, as well as plan for future artificial intelligence (AI) technology development and expansion, according to a press release.
"This long-term partnership aims to further enhance healthcare and innovation in the Kingdom as part of Saudi Vision 2030," said Dana Cooney, VP of international sales at Digital Diagnostics, in a statement. "Most importantly, this partnership signifies Digital Diagnostics' commitment to foster investment in the Kingdom by developing innovative healthcare solutions rooted in AI that create access to affordable and high-quality care for the people of the Kingdom of Saudi Arabia."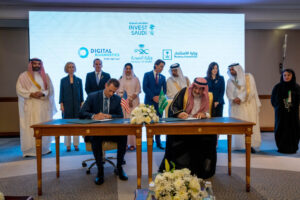 "We look forward to leveraging this partnership to facilitate the advancement of healthcare innovation for the benefit of the nation," said Dr. Yasser Khattab, CEO of Tamer Healthcare. "Deploying new technology in tandem with a company that has successfully developed and deployed this type of system will help expedite the process in the Kingdom and foster continued local innovation and technology solutions."
Diabetic retinopathy affects at least 20% of the population in Saudi Arabia, which can cause blindness if appropriate testing does not occur.
IDx-DR automates the diabetic eye exam, allowing for early diagnosis. The invention saves $1 million per patient over their lifetime, according to a release. IDx-DR has been sold in the Saudi Arabia market as far back as 2020, along with 16 other countries.
The company, originally founded by Dr. Michael Abramoff, is led in partnership with co-founders John Bertrand and Seth Rainford.
Saudi Arabia signed partnership agreements with 17 other businesses during its visit to the U.S. in July, including Boeing and Raytheon.
A memorandum of understanding (MoU) with Digital Diagnostics in July said the two parties agree to explore potential collaboration around "medical services, medical technology, and digital health with a significant economic investment and 1,950 jobs created by 2030," according to a press release.
Digital Diagnostics raised $75 million in a Series B funding round in August. The cash influx will be used to accelerate its product roadmap and expand its distribution.