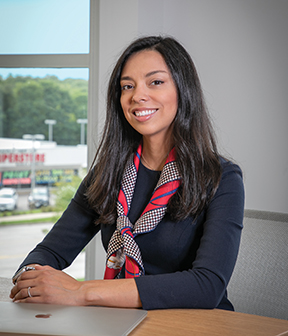 Attorney, Vice President  |  Shuttleworth & Ingersoll
AGE: 36
Best advice you ever received?
Before my first jury trial, my father-in-law, a retired judge, told me to speak from my heart rather than try to emulate other people. He pointed out that the most effective communication comes from a place of simple honesty and genuine belief.
What do you consider your biggest break so far?
Landing my first job in the legal profession during the recession.
What would most people be surprised to learn about you?
People are often surprised to learn that I am from Flint, Michigan.
What's the biggest issue facing the Corridor, and why?
Iowa's judiciary is suffering from underfunding and political attacks. In order for the judicial system to work effectively, we need qualified, diverse and talented judicial candidates supported with a functioning system and the faith of the community.
If you had $1 million to give, what causes would you support?
I would support two of the organizations that helped me when I most needed it: the scholarship program that let someone with no way to pay for an undergraduate education have a chance to better herself and Planned Parenthood, a source of necessary health care when I otherwise had no way to get it.
What are your passions outside of the workplace?
Travel and spending time in nature with loved ones are among my greatest passions. Yoga, running (especially with my dog), attending musical performances and reading are activities I enjoy for my overall well-being.