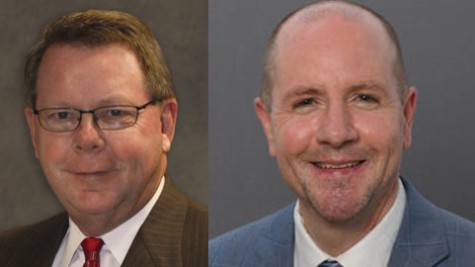 Physicians' Clinic of Iowa, located in Cedar Rapids' Medical Quarter District, has announced a transition in executive leadership.
After 13 years with the organization, Michael D. Sundall will retire as chief executive officer of PCI on Dec. 31. Eric Dalton will become PCI's new CEO, after serving as the organization's chief administrative and financial officer.
"Physicians' Clinic of Iowa will continue to grow and innovate to serve this community's health care needs," Mr. Dalton said. "This organization remains energized and ready to deliver the highest quality care in eastern Iowa. Our team of dedicated staff and physicians will remain focused on patient experiences and satisfaction, and emphasize introducing state-of-the-art new services and procedures to this area."
"I am so proud of the accomplishments our teams have made and I'm grateful to have worked with so many devoted, forward-thinking professionals. PCI is truly a family and I could not have imagined being anywhere else," Mr. Sundall said. "Eric's proven ability to lead change, drive process improvement, and accomplish organizational goals, uniquely positions him to lead PCI to further success."
Mr. Sundall joined Physicians' Clinic of Iowa in May 2008. He is credited with spearheading the construction and operational execution of PCI Medical Pavilion.
Mr. Dalton has been with PCI since October 2006. Prior to joining PCI, he spent 12 years in a variety of progressive roles with health care organizations in Minneapolis and Cedar Rapids. He also spent time in public accounting as a practicing CPA.