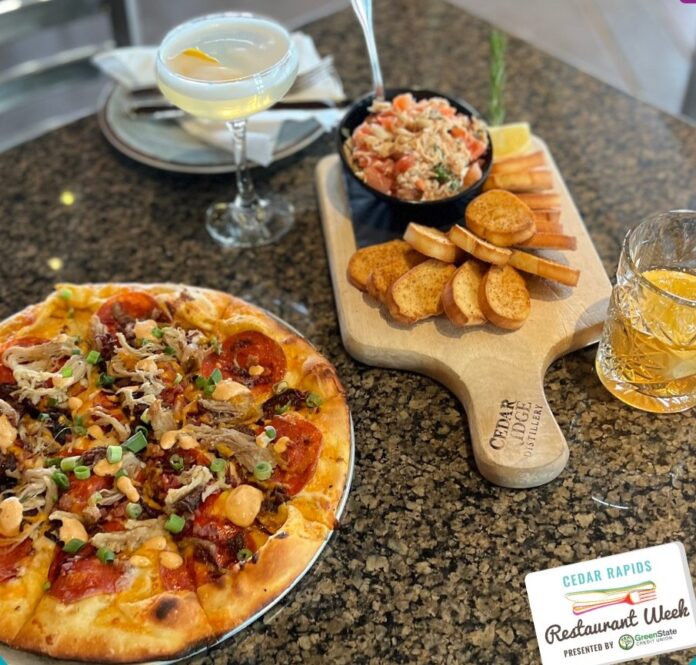 Restaurants participating in this year's CR Restaurant Week reported impressive numbers of diners, especially over the first weekend Feb. 18-20, with many restaurants seeing an increase in regular and first-time customers. 
"The response we're seeing to CR Restaurant Week this year is nothing short of amazing," Maddix Stovie, event planner for the Cedar Rapids Metro Economic Alliance, stated in a release. "This is what it's all about – getting people out, trying our many fabulous restaurants, and supporting our local businesses." 
Many restaurants saw more traffic than usual for a weekend night. One participating restaurant, the Downtown Chophouse, reported 75% of its diners on the evening of Feb. 18 were first-time customers.
"The first weekend of Restaurant Week was like a much-needed booster shot for our business," said Sam Tika, owner of The Edison Pub and Eatery. "After the pandemic and everything else, we needed this. It's been so good. It's helping people see who we are and what our local restaurant is all about." 
CR Restaurant Week runs until Feb. 27. For a list of participating restaurants, click here. 
Diners can pick up a Restaurant Week punch card at any of the 21 participating restaurants. Order a specialty menu item, or spend $20 on food, to receive a special stamp on the punch card. Collect at least five stamps and take the card, or mail it, to the Economic Alliance (501 First St. SE, Cedar Rapids) to be entered into a drawing for chance to win a Restaurant Week gift basket.