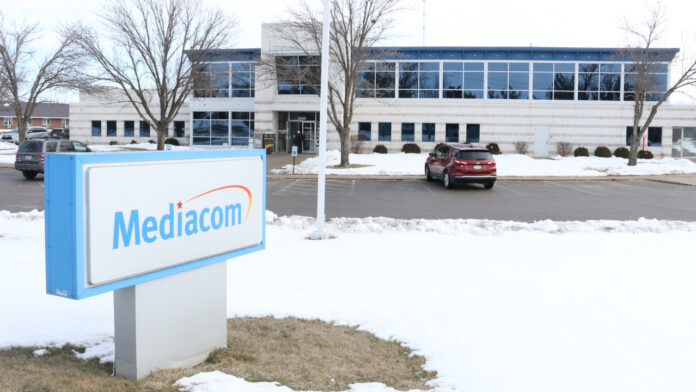 Mediacom Communications reported sharp increases Wednesday in revenue and operating income for the fourth quarter of 2021, marking the 100th consecutive quarter of year-over-revenue growth for the telecommunications provider, and the company's president and CEO said the company is poised for continued growth in the years to come.
In a statement, Mediacom termed the company's revenue milestone "a remarkable accomplishment achieved possibly by only a handful of companies in the modern history of American business."
Mediacom reported revenues of $561.2 million for the fourth quarter, up 2.2% from the fourth quarter of 2020. Excluding advertising, revenue was up 5.7% from a year ago.
Adjusted operating income before depreciation and amortization (OIBDA) was $266.9 million for the quarter, up 8.2% from the same period in 2020. Excluding advertising, OIBDA was up 15.2%, and net debt was $1.232 billion, down $482 million from a year earlier.
For the 2021 fiscal year, Mediacom reported revenues of $2.223 billion, a 4.3% increase from the 2020 fiscal year, and adjusted OIBDA of $1.001 billion, up 11.3% from the prior year.
The company reported 1,463,000 high-speed data customers, up 1.7% from Dec. 31, 2020.
In a letter accompany the report, Mediacom chairman and CEO Rocco Commisso highlighted several major milestones for the company since its founding in 1995 – going public in 2000 at $19 per share just before the dot-com collapse; purchasing cable assets from AT&T serving 800,000 video customers in 2001, more than doubling the company's size; and taking the company private again in 2011 after purchasing back more than 24 million shares of Mediacom stock on the open market in the preceding seven years and acquiring another 28 million shares from the company's largest shareholder in 2009.
"To date, we have invested nearly $13 billion to fund acquisitions and make the capital expenditures necessary to upgrade and interconnect a national network spanning 600,000 fiber miles serving 1.5 million customers across 22 states," Mr. Commisso said. "These investments were virtually all financed with funds sourced in the capital markets or from Mediacom's operations, rather than through government subsidies relied upon by many of our competitors."
Those network investments have enabled Mediacom to shift its primary focus from providing traditional television service to delivering high-speed internet access, as the number of households subscribing to cable TV sevices has tumbed more than 30% as consumers shift to over-the-top (OTT) video services.
Mr. Commisso also said Mediacom continues to pursue new initiatives, including rolling out our fixed-wireless service in some of the least densely populated parts of our franchise areas, preparing to launch 10G services across the service area, and evaluating the business case for offering a Mediacom-branded mobile-phone service.
Moving forward, Mediacom plans to commit substantial resources to expand broadband resources in underserved communities across the country.
"As a company that has spent its entire existence focused on serving smaller markets and has already constructed an extensive fiber network to the edge of many areas targeted by this funding, we are perfectly positioned to partner with the government to help eliminate the digital divide once and for all," Mr. Commisso added.