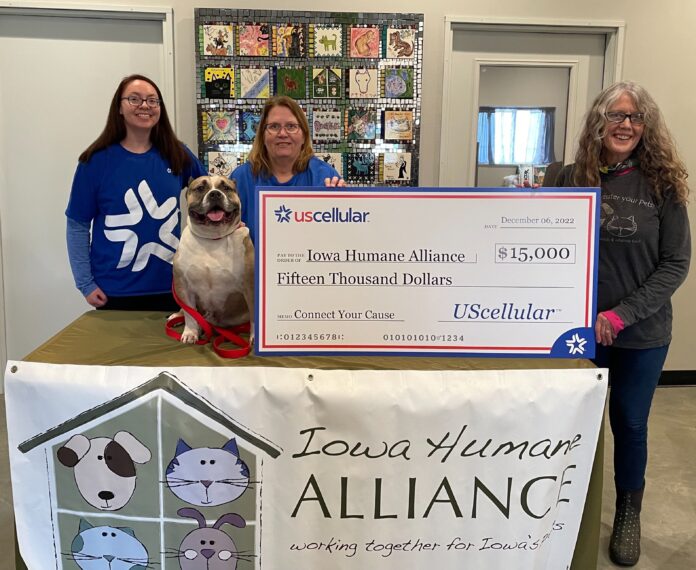 UScellular has donated $15,000 to the Cedar Rapids Iowa Humane Alliance and $10,000 to the Alzheimer's Association-Greater Iowa Chapter. 
Through its Connect Your Cause program, UScellular associates nominated nonprofits located throughout the country and voted from the list of nominees. The five organizations with the highest number of votes received donations to support their cause. This year, $40,000 was donated to those five nonprofit organizations.  
In addition to the Iowa Humane Alliance and the Alzheimer's Association, donations also were awarded to the American Cancer Society, $7,000; St. Jude Children's Research Hospital, $5,000; and the American Foundation for Suicide Prevention, $3,000. 
"Connect Your Cause has allowed us to demonstrate our support for our communities, our associates and these important causes this holiday season," said Deirdre Drake, UScellular executive vice president and head of communications, in a news release.
Since 2009, UScellular has donated more than $22.6 million, along with experiences and technology items, to nonprofit organizations across the country. 
UScellular also provides ways for associates to give to nonprofit organizations and matches donations through its Associate Match program. The program enables associates to give back to the organizations that they are passionate about through a dollar-for-dollar match toward an associate-chosen cause.