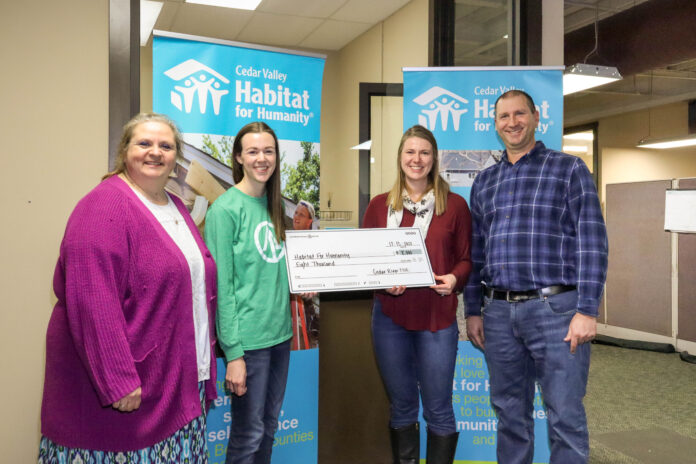 The International Paper Foundation has awarded an $8,000 grant to Cedar Valley Habitat for Humanity to preserve affordable housing stock by completing repairs and creating a safe environment for homeowners.  
The funding will help the Cedar Rapids non-profit housing organization complete affordable repairs for homeowners with limited resources through its Affordable Repairs Program. The program provides qualified homeowners with the materials and labor needed to repair their homes, creating a safer environment for the occupants.
"Completing repairs allows individuals and families to safely remain in their homes," said Leslie Neugebauer, Cedar Valley Habitat for Humanity development director, in a statement. "This funding from International Paper helps stabilize the local affordable housing stock while addressing safety and accessibility concerns of the homeowner."
The grant furthers International Paper's commitment to the company's causes, including education, hunger, health and wellness, disaster relief and environmental initiatives. 
"At International Paper, we believe our company cannot succeed if our communities do not succeed," said Megan Shook, communications specialist for International Paper, in a statement. "We are proud to support Cedar Valley Habitat for Humanity as they continue to support our community."