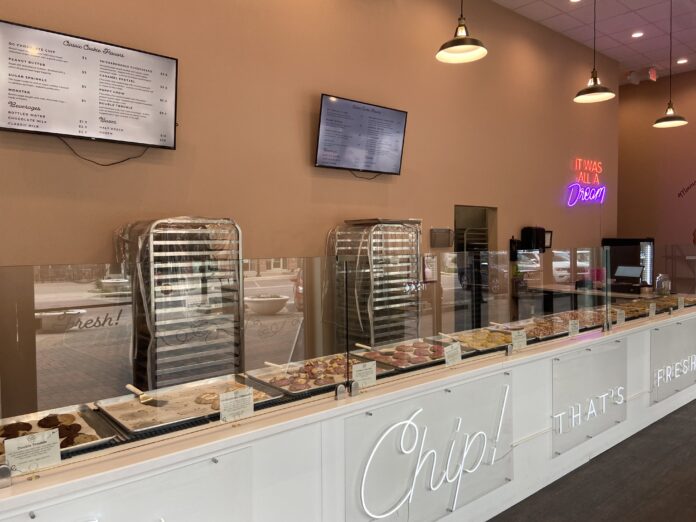 Cookies & Dreams, a Quad Cities-based cookie store with a store in Coralville, is expanding operations and launching storefronts in Illinois and Ankeny.
A grand opening was held May 27 in Oak Lawn, Illinois to celebrate and welcome customers for the first time, according to the company's Facebook page. Free chocolate chip cookies were given to the first 50 customers.
"I couldn't imagine in my wildest dreams that our cookies would spread this far and garner so much love," the company said in a post.
The Oak Lawn location is just one of three new locations to pop up across the Midwest, with an Ankeny store set to open this summer and a Napierville, Illinois location scheduled for the fall.
Cookies & Dreams currently operate in Coralville, Bettendorf and Davenport, although the Davenport location is currently closed. General Manager Levi Lappin told the CBJ in April that is due to necessary "renovations and updates."
According to Mr. Lappin, the store sees up to a 20% increase in sales at its Iowa River Landing location when the Iowa Heartlanders hockey team has a home game.
The all-female-owned cookie company offers a varied selection of cookie flavors, including specialty, limited-edition options like strawberry shortcake, blackberry lime margarita and lemon poppyseed, as well as special-order cookie cakes. They also ship nationally and cater weddings, corporate events and other celebrations.