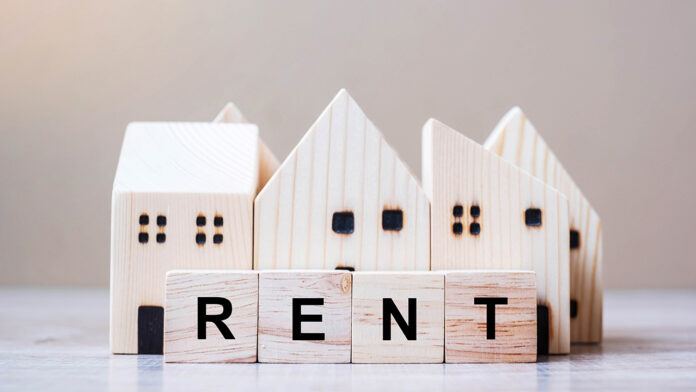 The National Low Income Housing Coalition recently reported that a full-time worker in Iowa would need to make $15.97 hourly ($33,224 annually) to afford the state's average two-bedroom apartment, assuming a Fair Market Rent of $831.
Households that pay more than 30% of household income for rent and utilities are considered "cost burdened" and are more likely to have to "make cutbacks" on other basic necessities like food, medical care, transportation, and education, National Low Income Housing Coalition research analyst Daniel Threet told The Center Square.
"It has a kind of ripple effect, a reverberating harm when they are on such tight budgets," Mr. Threet said.
The coalition has found that the COVID-19 pandemic disproportionately impacted households living paycheck to paycheck, he added.
Iowa's minimum wage is $7.25 per hour. The average renter wage is $13.76, according to calculations based on the 2019 Quarterly Census of Employment and Wages, Consumer Price Index-based inflation, and the ratio of renter to total household income reported in the 2015-2019 American Community Survey. The affordable rent for someone making a $13.76 per hour wage is $716, which is higher than the fair market monthly rent for a one-bedroom apartment ($656) but lower than the two-bedroom fair market rent of $831.
Iowa was ranked 45 out of the 50 states, Washington DC, and Puerto Rico in terms of two-bedroom housing wage. Eleven of the 30 most common occupations' median wages fall below $15.97, including light truck drivers ($15.91), nursing assistants ($15.01), stockers and order fillers ($14.53), janitors and cleaners ($14.35), home health and personal care aides ($13.57), restaurant cooks ($13.15) and teaching assistants ($13.13). Waiters and waitresses ($9.63), fast food and counter workers ($10.87), cashiers ($11.51), and retail salespersons ($12.41) make less than the one-bedroom housing wage ($12.61). Studio apartments require a $11.15 wage.
Iowa City has the highest housing wage in the state ($19.92), followed by Omaha-Council Bluffs ($18.98), Muscatine County ($17.54), Ames ($17.37), and Des Moines-West Des Moines ($17.35).
Iowa has 42,600 apartment units, and 10,052 of them are two-bedroom apartment units, which had a vacancy rate of 4.8% in 2020, according to the 2020 Iowa Profile of Demographics, Economics, and Housing report from the Iowa Finance Authority. The average market rate rent in 2020 was $774.70 for a two-bedroom apartment unit and $683.50 for a two-bedroom single-family unit.
Iowa Finance Authority Communications Director Ashley Jared said that "a large majority" of renters in Iowa are "housing cost burdened," meaning that they pay more than 30% of their income on rent and utility expenses. There are 62,300 "cost burdened" renter households (38.6% of renters) and 67,790 renter households under "severe cost burden," who spend more than 50% of their household income on housing costs, according to Iowa 2012-2016 Housing and Urban Development Comprehensive Housing Affordability Strategy data shared in the Iowa Profile report.
Iowa is expected to gain approximately 47,000 households by 2030, according to the governor's Economic Recovery Advisory Board 2020 report.
"It's a priority of the governor to expand the amount of housing for Iowans no matter their income across the state," Ms. Jared said.