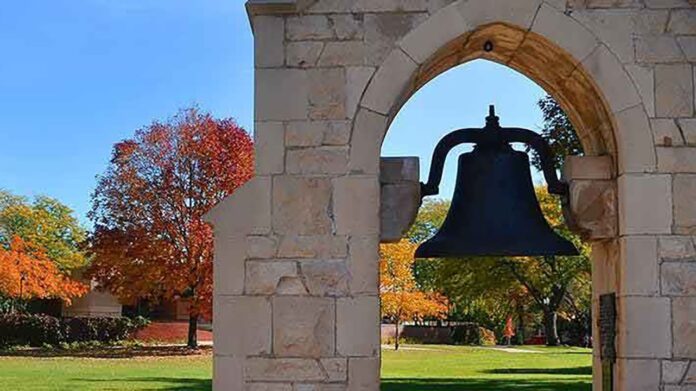 Coe College continues to climb the ranks of liberal arts colleges which contribute to the public good, coming in at No. 78 in Washington Monthly's annual liberal arts colleges ranking.
According to a release sent by the college, this is an increase of 10 positions compared to last year, and a jump of 49 positions over the last two years.
Washington Monthly ranks colleges based on three broad categories that all tie back to improving the lives of students and the world around them: social mobility, research and promoting public service. In releasing the rankings, the publication states they are "a new definition of higher education excellence, one that measures what colleges do for their country, instead of for themselves."
Coe's placement on the list aligns with its mission to prepare students for meaningful lives and fulfilling careers. Coe is the second-highest ranking Iowa college on the liberal arts colleges list, Grinnell College ranked at No. 15.
Iowa State University and the University of Iowa ranked No. 57 and No. 96, respectively, on the national universities list.
"We put our students' well-being — personally and professionally — at the forefront of all we do. It's important they understand how they can enhance others' well-being as part of that focus," said Coe President David Hayes in the news release.
According to the release, Coe's efforts to provide superior student support and connections to the community have been integral to creating an atmosphere where service and contributions to the greater good are an important component of the educational experience.
At the forefront is C3: Creativity, Careers, Community, an on-campus center that connects students to community and civic engagement opportunities in addition to being a resource for career guidance and internship placement.
"An integral part of a liberal arts education is development as an active and educated citizen," said Mr. Hayes. "We want to see our students grow and also create positive, community-driven social change."
Coe students have volunteered or interned with organizations in Cedar Rapids and the surrounding area like Willis Dady Homeless Services, Habitat for Humanity and Eastern Iowa Arts Academy. There are 25 featured community partners, and Coe students contribute more than 20,000 hours of community service each year. Additionally, Coe is continuing to make investments in campus infrastructure and programming that will create more expansive opportunities for students to impact the broader community and society:
The David and Janice McInally Center for Health & Society will help train students to join the health care industry, improving physical, mental and emotional well-being across society.

The Office of Student Success & Persistence mentors students in the transition from high school to college, creating a more equitable assimilation plan.

NetVUE grants allow faculty to engage with students to find their purpose and meaning in life beyond a career.
"We are honored to be rising in these rankings and remain dedicated to demonstrating the importance of community engagement for our entire campus community," Mr. Hayes said, in the release.