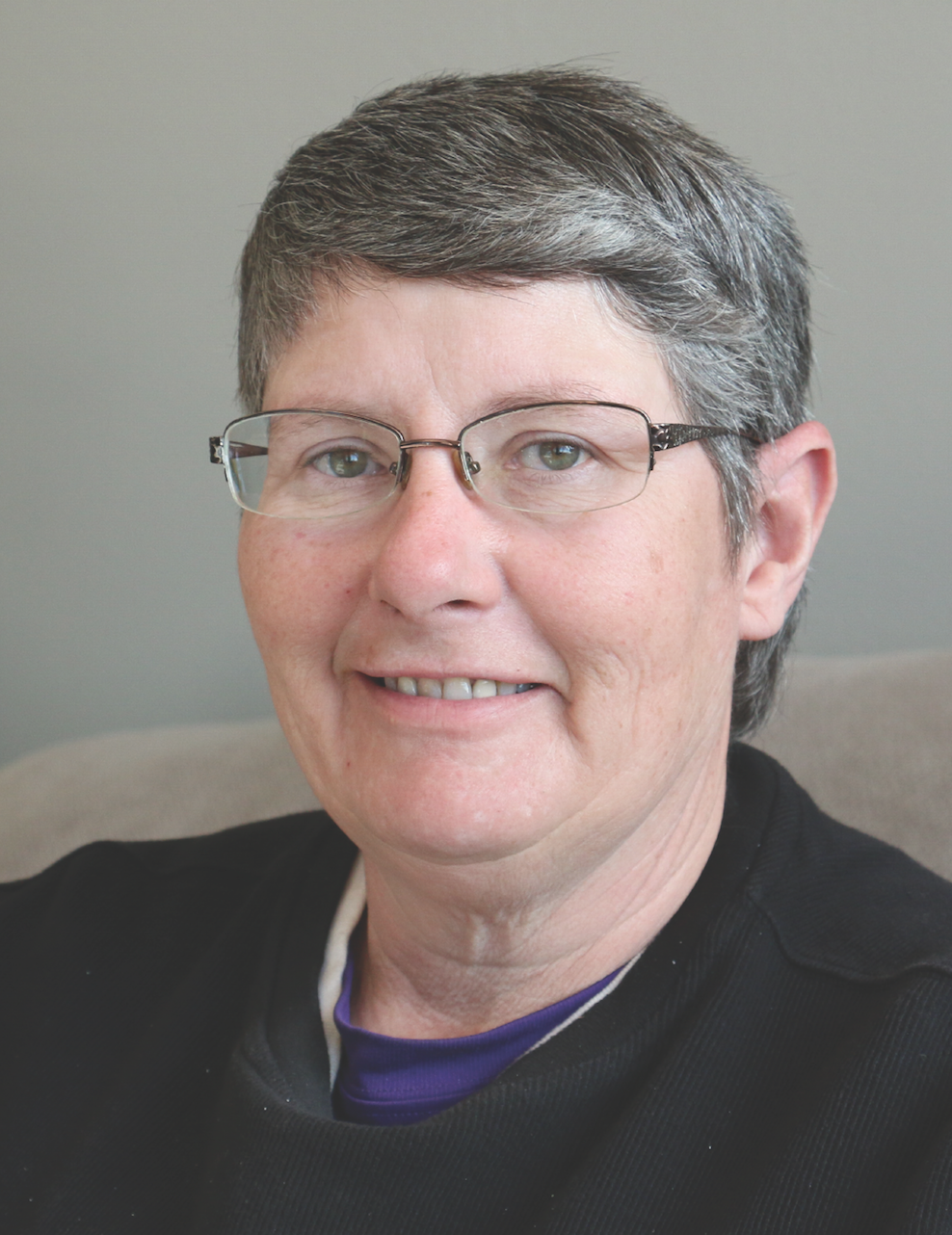 Construction Manager
Iowa Valley Habitat for Humanity
Christy Shipley knows what it's like to grow up in a blue-collar family with difficulties securing stable housing. That's why she gets chills every time a family is handed the keys to their new home through Iowa Valley Habitat for Humanity.
"The kids' eyes light up; it's unbelievable," she said. "I get to see children experience their parents' dream. Each generation forward lives that dream. "
Ms. Shipley, who has been construction manager for Iowa Valley Habitat for Humanity since 2005, was surprised she was named a 2017 Woman of Influence. "I find it hard to believe I'm standing here in this company," she said at the awards dinner, April 20 at the Coralville Marriott.
She is probably the only person who feels that way. In her nomination letters for the award, friends, colleagues and recipients of her work heralded her influence.
Since 2005, she has directed the construction of 62 new homes, the remodeling of eight, the construction of 28 handicap ramps and carried out energy audits on another 39 homes.
"Christy not only impacts Habitat supporters, but she also leaves an indelible imprint on the lives of more than 150 individuals and families in our area," wrote Tami Bonnett, volunteer coordinator of Iowa Valley Habitat for Humanity. "These partner families will become first time homeowners thanks to the Habitat program, but also, thanks to the hard work and dedication that Christy puts into each of their houses."
Ms. Shipley was born in Los Angeles but was raised mostly in Kansas City, Kansas. Following her father's lead as a jack-of-all trades, she learned everything from welding and carpentry to auto repair. She owned her own general remodeling and HVAC company and worked her way up from a part-time custodian to facilities specialist for the city of Lenexa, in the Kansas City metro area.
In 2001, Ms. Shipley moved to Iowa. Recently divorced, she wanted her two sons to have a better opportunity with stronger schools and less crime.
When Ms. Shipley saw an ad for construction manager at Habitat for Humanity in 2005, she jumped at the chance. She had worked for the organization in Kansas and believed working for it full-time would be a dream job.
"I came into Habitat and found a home," she said, adding that the volunteers have influenced her more than she has influenced them.
The job doesn't come without challenges, as she trains many volunteers who are working on a house for the first time.
"You're not working with tradesmen, you're working with volunteers ranging from doctors to teachers and secretaries," she said. "I love to train them."
Volunteers also loved to be trained by her.
"She seamlessly crosses into the world of obstinate roughnecks that test her resolve – and immediately find her worthy of respect – in one moment, and back to the world of philanthropic hammer swingers in the next," wrote Scott Hawes, AmeriCorps volunteer. "She tells goofy jokes as the walls are raised, but cries when the new homeowner gets her keys."
Recipients of Habitat for Humanity homes put in 250 hours of sweat equity per adult as a down payment for the home. Upon moving, homeowners pay interest-free monthly mortgage payments over a 20- to 25-year fixed term along with property taxes, insurance and maintenance costs.
"It's not a hand-out; it's a hand-up," Ms. Shipley said.
In her nomination letter, Cherie Cool-Ruud wrote of her experience with the construction of her own Habitat home, "which has provided the stability our children need over the last decade."
"Iowa Valley Habitat for Humanity homeowners are able to save at least 30 percent or more on utility costs upon moving into our homes, as opposed to what we were paying previously in our rental situation," she wrote. "This savings has afforded our family with the ability to invest in better nutrition, educational opportunities, and upgrade to safe, reliable transportation."
Ms. Shipley herself renovated a 150-year-old home in Tipton that she shares with her wife, Vicki Benge, whom she credits with keeping her sane.
"We complement each other beautifully," she said. – Angela Holmes