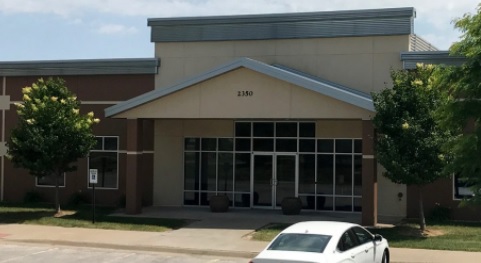 ChildServe, a nonprofit pediatric specialty health care organization, moved its Eastern Iowa provider team to a new Coralville location. Team members from the former Iowa City and North Liberty locations say the larger, more central space in the UI Research Park at 2350 Oakdale Blvd. will allow for additional growth.
"ChildServe is committed to partnering with families of children with special health care needs," Marie Hassel, director of ChildServe in Eastern Iowa, stated in a news release. "This move brings our team together and opens up opportunities for us to serve more children and expand programs here."
A statewide organization founded in 1928, ChildServe employs more than 1,250 team members and serves more than 4,000 children and families. With a focus on pediatric specialty health care and family support, ChildServe's Eastern Iowa facility offers pediatric speech, physical and occupational therapies and behavioral health services as well as supported community living and respite care.
ChildServe will host a grand opening event at its new location from 2-5 p.m. Nov. 3, with a chamber ribbon cutting and brief program at 4 p.m. Community members are invited to tour the new space and learn more about the organization's services and career opportunities.