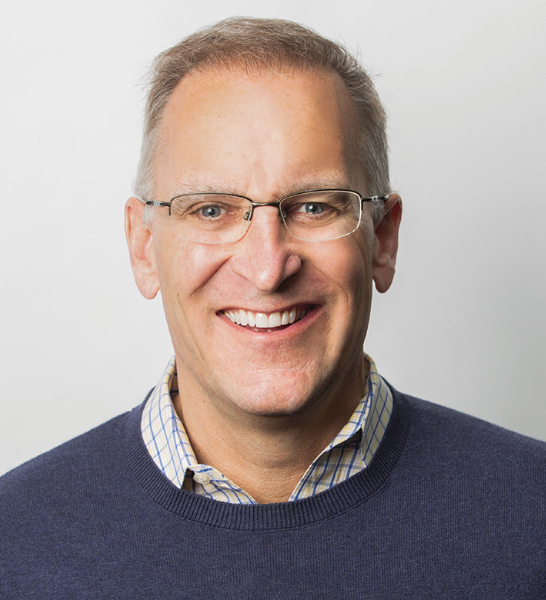 Jeff Miller
Chief Technology & Distribution Officer
Van Meter Inc.
Chief Technology/Information/Security Officer of the Year
Nominated by Bailey Cole, Learning & Development Coordinator, Van Meter
Jeff Miller's business acumen and leadership style has served Van Meter Inc. so well that management of the company's rapidly expanding distribution operations was added to his IT leadership duties just a few years ago.
The 2018 CTO of the Year is spearheading a major initiative to expand Van Meter's distribution operations to support the sales and geographic growth of the employee-owned company based in Cedar Rapids. The role has included overseeing an expanded distribution hub in Cedar Rapids, automation projects and physical expansions in other locations.
"Our company is growing very quickly, and the challenge is to get things in place to prepare for that growth," said Mr. Miller, whose official title is chief technology and distribution officer. "We have to work closely with sales and other parts of our operations to make sure we understand their plans."
Mr. Miller came to Van Meter in 2011 with a wealth of IT leadership experience from companies including Rockwell Collins, AEGON and APAC Customer Service. When asked by the company's executive team if he would consider taking on leadership of distribution, "I had to give it some thought," Mr. Miller recalled.
While there has been a learning curve, it's worked out more seamlessly than he ever expected.
"Between IT operations and distribution, there are a lot of synergies," said Mr. Miller, 56. "They both involve a lot of planning and a lot of prediction."
Mr. Miller's leadership style is one of empowerment, borrowing from author Stephen Covey's philosophies of servant leadership and trust. Mr. Covey's book, "The Speed of Trust," has especially inspired the way he leads teams.
"I just let them know I believe in them – give them the strategy, guide them and step out of their way," he said.
Mr. Miller has an open-door policy for team members and an uncanny knack for providing guidance to high-performing teams, even when he's not intimately involved in the project, according to nominator Bailey Cole, learning and development coordinator for Van Meter. She cites his recent work with the IT team to convert a Minnesota company that is half owned by Van Meter from a shared-services IT system to a stand-alone system.
The project included purchasing all new hardware, deciding how to split the data, hiring a new IT team for the company and negotiating a series of new contracts to divide services in ways that were equitable to both companies.
"Jeff's 'we've got this' mantra was invaluable in keeping everyone on track and moving forward, even when hitting large roadblocks," Ms. Cole wrote.
Mr. Miller credits his past work experiences with John-Paul Besong, a former senior vice president with Rockwell Collins, for helping him avoid pitfalls by seeing project outcomes from the perspective of different stakeholders.
At Van Meter, Mr. Miller said leaders like CEO Lura McBride and Chairman Barry Boyer have shown him the importance of being a well-rounded leader, and he tries to instill that philosophy in the teams that surround him.
"It's great to be an expert in your own role but at Van Meter, that's not enough," he said. "You have to show leadership in the community, work across the organization and consider how it impacts suppliers and customers."
Mr. Miller's many volunteer activities include Big Brothers Big Sisters, 100+ People Who Care, United Way, American Red Cross and Camp Courageous. He's passionate about Feeding Lunch to Youth, which provides about 400 meals a day to young people during the summer months.
Although he still derives satisfaction when his teams complete a project that helps Van Meter and its customers do their jobs better, Mr. Miller said his true passion is helping others succeed and be their best. Since joining Van Meter in 2011, he's seen team members become not only better developers and distributors, but better community members and leaders.
"That's where I get my energy," he said. "That is what fills my bucket."
– Dave DeWitte