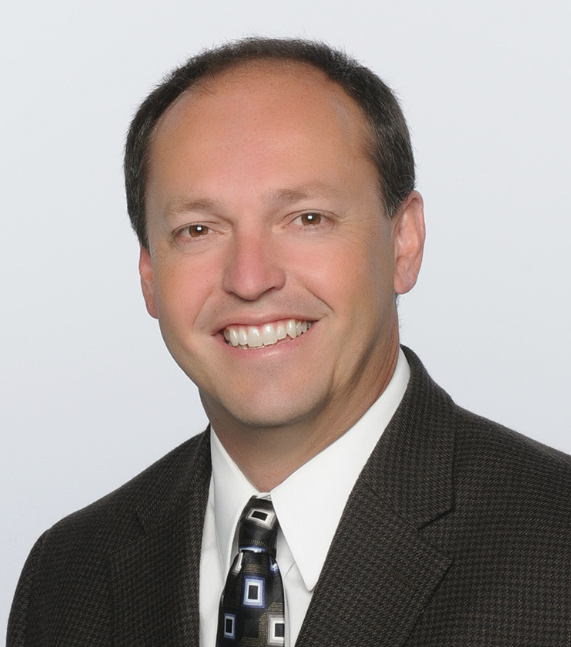 Ken Kremer
Chief Operating Officer
Involta
Chief Operating Officer of the Year
Nominated by Lauren McNally, Marketing & Events, Involta
COO of the Year Ken Kremer has been a driving force behind Involta's growth from a small data center company to a national IT consulting and managed services provider, even as he continues to lead customer service initiatives and the addition of new data centers.
In 2017, Mr. Kremer led the Cedar Rapids company through the opening of two new data centers, an organizational restructuring and the acquisition of IT consulting firm Kadium. He's led the charge on projects like introducing Net Promoter Scores to assess customer satisfaction, and reorganizing the company to better scale its services and improve customer satisfaction.
But there's one thing undergirding all of Mr. Kremer's efforts, and that's keeping the customer front and center.
"Everything Kremer worked on in 2017 revolved around Involta adapting to better meet clients' needs," wrote nominator Lauren McNally of Involta, who calls him "an excellent example of what a leader in the Corridor and the state of Iowa should be."
Mr. Kremer's recipe for succeeding in this and other roles has been surprisingly simple. He believes in keeping up with technological change that can help clients, hiring smart people who know their specialties and working tirelessly.
"The reason we're in business and we're successful is the way we build relationships with our clients and work with them to earn their trust every day," said Mr. Kremer, who has been with Involta since 2007. "I'm most proud of the fact that hard work and a focus on customer satisfaction has gotten me where I'm at."
One of the more unusual things about Mr. Kremer is that he's done it all with a largely technical education. He earned an associate's degree in electronic engineering from Kirkwood Community College in 1987 and went to work as a technician for Communications Engineering Corp. in Hiawatha. Some of his first assignments were installing sound and security systems in set- tings like schools, churches and hospitals.
"I spent many, many months up in the rafters of factories and buildings, pulling cable," Mr. Kremer said. It couldn't be described as fun, but "I feel I got lucky to gravitate into the IT area of networking," he added.
Over the years, he learned more about networks and IT infrastructure during a period when more and more data was moving through fiber backbones and the internet, until he took a leap in 1997, splitting off from CEC to form Technology Resources Co., an IT services firm, with Lonnie Bloomquist, one of his former managers at CEC.
"It was one of those days where you go, 'We're really going to quit our jobs and see if we can make it ourselves?'" he recalled. "He [Mr. Bloomquist] went after the opportunities and I would implement them."
It was not uncommon for Mr. Bloomquist to sell a client a project without a lot consultation with Mr. Kremer about how Technology Resources would deliver, leading Mr. Kremer to joke that his partner was always bringing him trouble. Still, Mr. Bloomquist's faith in him was transformative.
"He would turn to me and say, 'I got us in the door – go figure it out,'" Mr. Kremer said. "He's the one who trusted in me, from a partner standpoint."
Technology Resources continued to grow, merging in 2007 with Cobalt Technologies to form Involta. Mr. Kremer oversaw the operating aspects of the company, while Cobalt co-founder Bruce Lehrman became CEO and co-founder Randy Rings became chief legal officer.
Over the course of the decade, Involta has grown from less than 20 staff in Cedar Rapids and Marion to 15 data centers and 214 employees spread across five states. It now offers an extensive list of services, from the company's branded CompliantCloud data services to IT security and consulting.
One of the most rewarding things about his role, Mr. Kremer said, has been aligning Involta's offerings with emerging technologies so that customers benefit. He said cloud-based services, for example, allow customers to tap into opportunities from anywhere.
"In technology, the leaders are those who stay relevant and understand the technology and how their roles need to change," he said. "You can't be stagnant if you want to be relevant."
– Dave DeWitte