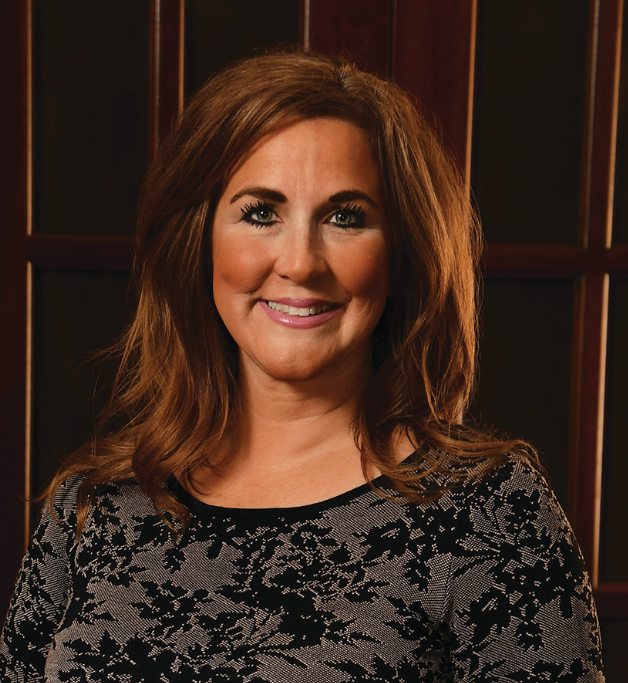 Julie Staker
VP for Admission & Marketing
Coe College
Chief Marketing Officer of the Year
Nominated by David McInally, President, Coe College
Julie Staker's path to graduating from Coe College with an English degree in 1993 didn't exactly run in a straight line, taking her from Central College in Pella to Marshalltown Community College and then to the University of Northern Iowa before finally landing at the Cedar Rapids institution.
But Ms. Staker, 2018's Chief Marketing Officer of the Year, says her winding journey put her in the perfect position to sell her alma mater, which is coming off its largest enrollment year in history.
"When I ended up at Coe, it was just a natural fit and I think of myself at that age as a very discerning buyer," joked Ms. Staker, who has been at Coe for a total of 15 years and currently serves as its vice president of admission and marketing. "I had so many other college experiences … that it was easy for me to explain why Coe is different – and that's a hard thing to do with 30-plus private colleges in the state."
Ms. Staker's career in admissions began shortly after graduation at Iowa Wesleyan in Mount Pleasant. When an admissions position opened at Coe a year later, she jumped at the chance, working as a recruiter before moving to the Chicago area with her husband several years later. While there, she worked at the National Merit Scholarship Corporation, earned a Master of Education at Loyola University and had two children. By the time the family moved back to the Corridor in 2006, Ms. Staker had been a stay-at-home mom for four years.
"You get to a point where you've watched 'Barney' enough," she said. "So I reached out to the dean of admissions at that time and said, 'You don't know me, but I'll come back and volunteer. Just let me help.'"
That volunteer stint quickly led to an offer to manage Coe's admission operations full-time, and eventually to her current rank atop not only that department, but marketing as well.
"In a time of significant disruption and challenge for higher education, and when many of Coe's private liberal art college peers are down by as much as 30 percent in enrollment, Julie has steered Coe to its largest enrollment (1,400 students) in the college's 167-year history," wrote President David McInally in his nomination, adding that Ms. Staker had managed to do so while keeping metrics like test scores, grade point average and class rank at or above Coe's 10-year average.
"There's a group of people here that will run through walls for Coe and they're really dedicated to recruiting students in a very personal way," said Ms. Staker, who was reluctant to claim credit for Coe bucking national enrollment trends. "Other schools will do the mailings and videos and social media – and we do all that and do it really well. But our recruitment is such that our counselors are texting with parents, texting with prospective students and there's a real relationship with them. It's not uncommon that an admission counselor will come up and say, 'Oh, look, my recruit sent me pictures from homecoming.'"
Mr. McInally also praised Ms. Staker's data-driven approach to enrollment and recruitment of a diverse, vibrant community of students, wagering "a significant reason for Coe's enrollment success is a result of Julie's 'measure everything important' approach to management."
"The reality of my job is that we have a large number of benchmarks we have to hit in order to end up with a certain size class, so as much as we talk about the personal approach, there's an entirely different world behind which students we reach out to, when we do it and what we're messaging," Ms. Staker said, adding that one of her proudest achievements was raising Coe's percentage of diverse students from just under 10 per- cent in 2008 to 38.4 percent in 2017.
"We're doing really good things with the class size, the profile of our class and our academics haven't slipped at all," she added. "And to see how diversity has grown touches my heart. I'm genuinely proud of the percentage of students that are coming to Coe and making it their home."
– Katharine Carlon