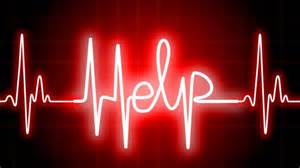 Dan Clarahan of Wisconsin will be back in Cedar Rapids next week to  thank those involved in his successful recovery from cardiac arrest. The event will be held at 3:30 p.m. March 21 in the Community Room at the Hall-Perrine Cancer Center, 701 10th St. SE, Cedar Rapids.
Mr. Clarahan was involved in a motor vehicle accident Dec. 3 on U.S. Highway 30 near the Kirkwood Boulevard exit in Cedar Rapids. The car accident was the result of a medical issue in which Mr. Clarahan suffered cardiac arrest.
The chain of survival, which refers to a series of actions that reduce the mortality associated with cardiac arrest, was put into motion beginning with bystanders who stopped at the accident and initiated cardiopulmonary resuscitation (CPR) to Mr. Clarahan, who was not breathing and did not have a pulse.
Police officers arrived on scene, continued CPR and administered a shock from a defibrillator. Firefighters and area ambulance service personnel arrived and continued advanced life support. Mr. Clarahan's care continued with the work of the emergency room staff, cardiology team and intensive care staff at Mercy Medical Center that ultimately resulted in Mr. Clarahan being discharged from the hospital after little over one week. He did not suffer any neurological deficit as the result of the cardiac arrest incident.
At the March 21 event, Mr. Clarahan will be reuniting with many of the individuals involved in his recovery, including the bystanders who stopped and rendered aid, Cedar Rapids police officers and firefighters, Area Ambulance Service personnel and Mercy Medical Center staff. Chief of Police Wayne Jerman and Fire Chief Mark English will present certificates of recognition to the bystanders who provided care.