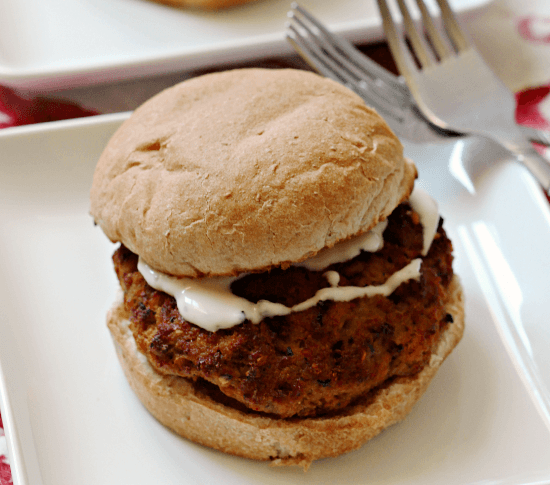 Try this healthier burger alternative for your next tailgate or party.
INGREDIENTS
1 lb Ground chicken
1/2 c. Panko Bread Crumbs
1/4 c. Italian Bread Crumbs
1 Tbsp dried onion Coupons
1 tsp Seasoned Salt
1 tsp Garlic Powder
2 Tbsp Dry Ranch Dressing Powder
4 Tbsp Buffalo Sauce
2 Tbsp Butter
4 Tbsp Ranch Dressing
4 Buns
PREPARATION
Preheat broiler on oven or grill to high.
In a large bowl mix together everything except butter, ranch dressing and buns.
Form chicken mixture into 4 patties.
Place on grill or greased broiler pan.
Broil/grill for 4-6 minutes on each side or until internal temp reaches 160 degrees. Remove from oven.
Butter insides of buns. Place on broiler pan face up and broil for a few minutes until golden brown. Put chicken burger on bun and top with ranch dressing.