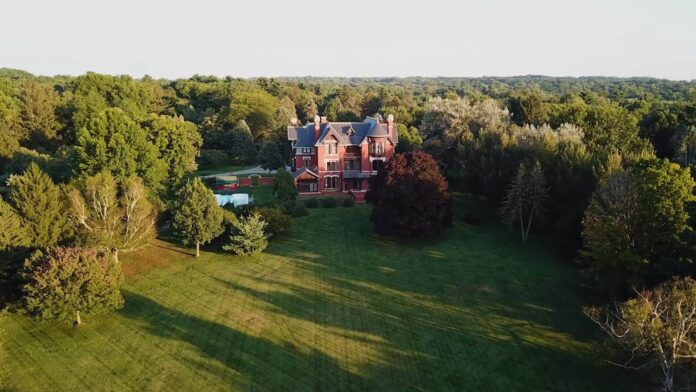 Brucemore Mansion, a nationally significant historic site located in Cedar Rapids, has temporarily closed the mansion to tours through mid-November to allow storm recovery work to occur in several interior spaces following damage to plaster ceilings and walls in five rooms from the August 2020 derecho.
Tours are anticipated to return for the holiday season with seasonal decor in many of the rooms, according to a statement.
The landscape will remain open, however, for self-guided activities while the visitor center still offers souvenirs and free exhibits Thursday through Sunday afternoon.
Brucemore boasts more than one million visitors since 1981, but the 1880s mansion faced more than $3 million in damages after the derecho swept through last year. Recovery efforts have been underway on the estate's seven historic buildings, two operational buildings, hundreds of yards of fencing, multiple gates and several historic features. The 26-acre landscape lost more than 70% of the estate's tree canopy due to the derecho.
Among the restoration projects are: The 1915 glasshouse structure of the Lord & Burnham Greenhouse later this fall; several pieces of statuary and gates to be removed in December; fixing the northeast-facing breakfast porch and the slate roof of the mansion; and a multi-year replanting effort of the original O.C. Simonds landscape.
Work is also ongoing on the Mansion Envelope Restoration Project that kicked off in 2017 and will be completed in 2022.
Brucemore is accepting donations to support preservation projects on the Brucemore website.