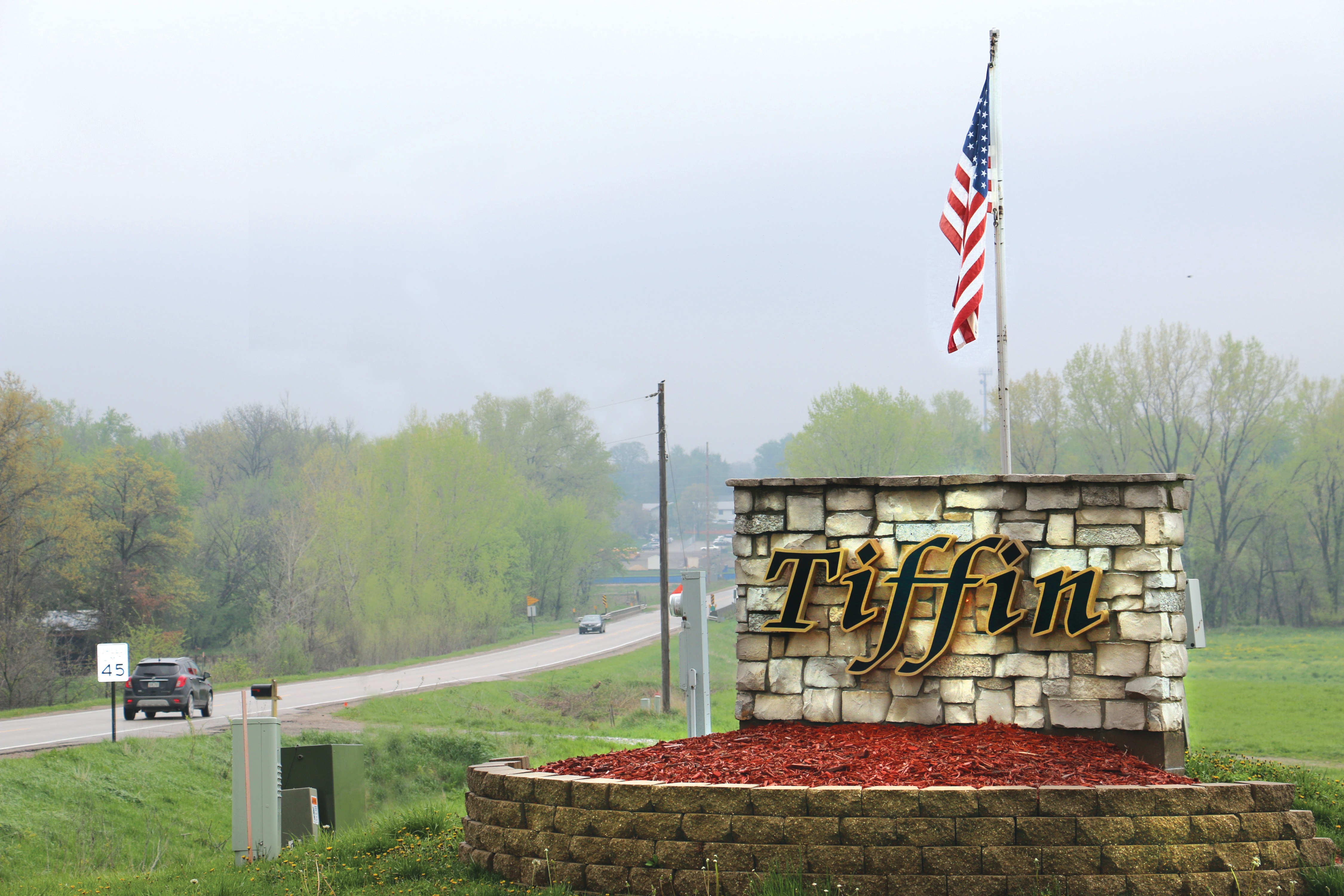 By Dave DeWitte
dave@corridorbusiness.com
Iowa's fastest-growing city, Tiffin, is getting a long-sought telecommunications upgrade that city officials say will make it a better destination for homeowners and businesses.
North Liberty-based South Slope Cooperative Communications will begin work in early September on a fiber-optic cable overbuild that will greatly increase broadband speeds and reliability. Once complete, co-op members will have access to service at speeds of up to 1 Gbps.
"This overbuild plan is really about serving our member customers in Tiffin," said South Slope CEO Chuck Deisbeck. "Many of those have been customers for years and our infrastructure is getting older – it's getting exhausted due to our growth. That's why we looked at Tiffin and said, we need to update our infrastructure sooner rather than later."
Tiffin, with a 2017 population of 3,361, grew by an estimated 72 percent from the 2010 census. Although it's unclear if it will still be the state's fastest-growing city after the 2020 census, the rapid pace of development suggests it will be in the running. The opening of a new Interstate 380 interchange at Forevergreen Road will fuel construction in a new area of the city, and retailers and homebuilders are flocking to the community.
Windstream is Tiffin's incumbent telephone service provider and Mediacom provides cable TV/internet service, but neither utilize a fiber network.
Tiffin leaders have been asking South Slope for several years to bring fiber to the community, according to Mayor Steve Berner. The city had fiber installed at City Hall through a paid arrangement with South Slope, but the vast majority of households and businesses such as Solon State Bank, where Mr. Berner is vice president, don't have access to it.
Relying on its existing DSL connection, Mr. Berner said the upload speeds available to the bank's personnel make it impractical to store documents on central servers in Solon as it would like.
"We'll be switching to fiber as soon as it's available," he said, adding that he's confident South Slope will receive strong support from across the community for the multi-million-dollar investment.
Mr. Deisbeck said South Slope is also completing a major project to build a fiber-optic network backbone loop connecting the communities it serves.
"Over the next year, we'll have it turned up in every one of our service exchanges," he noted.
Over a period of about five years, North Liberty-based South Slope completed a big fiber overbuild project in the cities where it is the independent local exchange carrier. It hasn't orchestrated a community-wide overbuild in several years, however.
"It's such an important economic impact for the community to have it," Mr. Deisbeck said, adding that it's increasingly a make-or-break factor for couples trying to decide where to buy or build a home due to the need for internet bandwidth for their children's schoolwork.
There's also the need for bandwidth due to changing nature of the workforce.
"Eastern Iowa is getting to be an area where employers need to allow people to work from home, so they need to upload a lot of files," Mr. Deisbeck said. South Slope is responding not only with Gigabit service certified by the National Telephone Cooperative Association, but with a managed Wi-Fi offering.
South Slope plans to have the Tiffin fiber overbuild completed by the end of the second quarter of 2020, a schedule that depends on the severity of the winter ahead. The project will begin this fall with the construction of main-line fiber that goes up streets and alleys of every street, and will then turn to installing service drops to homes and businesses, many of which will be completed by the end of the year.
There will be no cost to existing South Slope members, however a $300 service drop fee will apply to new customers joining the cooperative.
Although South Slope already serves members in the Tiffin area outside the city limits, Mr. Deisbeck said the overbuild will initially be confined to the city limits in order to achieve the network density needed to support expansion into outlying areas. The cooperative plans to follow up the project by removing existing copper lines and pedestals.
City officials have also been talking with Windstream about potential network upgrades it plans in the area, Mr. Berner said, and Central Illinois Power Cooperative is constructing a new transmission line paralleling I-380 and a new substation that will provide more reliable power.   CBJ