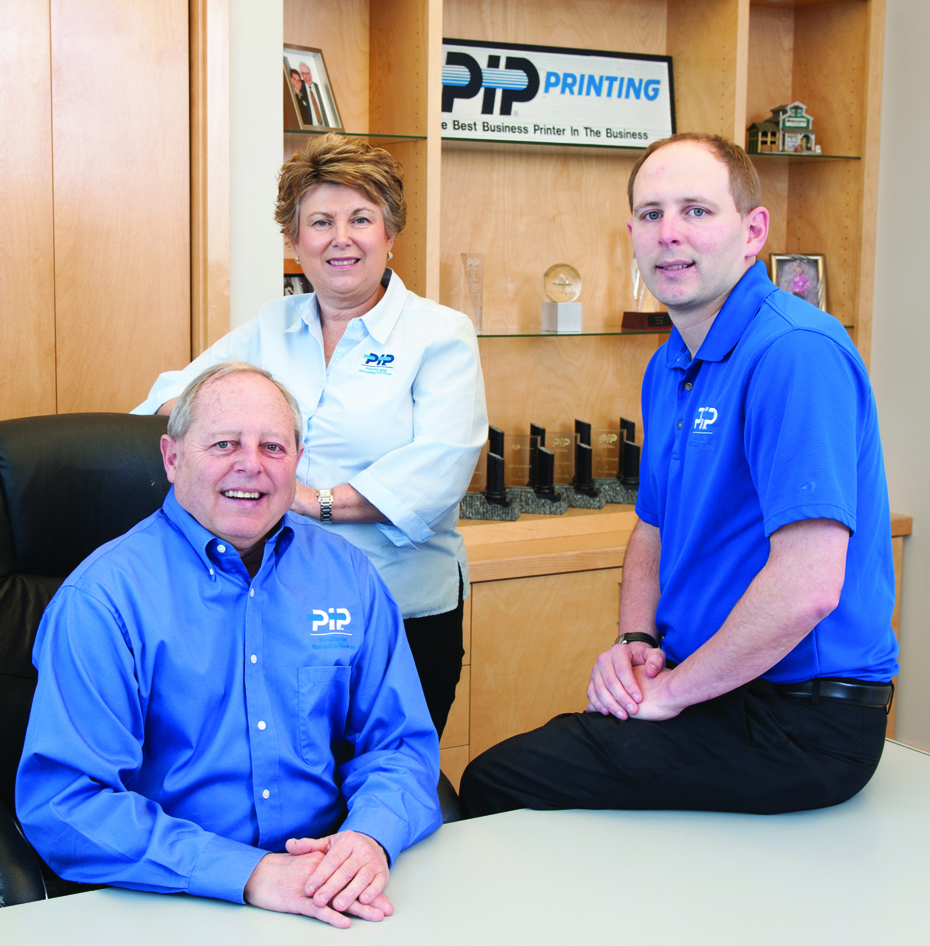 By Katie Mills Giorgio
This is the second year PIP Printing and Marketing Services, based in Iowa City, has been honored as Best Printer in the Corridor.
"This is a huge honor for us," said owner Dan Tiedt. "I think that it shows there's continuity in our business."
That continuity, he said, is an important business element. "Our customers like what we do for them year after year. They know they can count on us to do what we say we are going to do. And our customers have confidence in us to get the job done right."
Mr. Tiedt feels the development of that confidence is due in large part to the 10-member PIP team.
"Sometimes we get involved in the middle of a project or we are there from the very beginning," Mr. Tiedt said. "Either way, we like to be thought of as a problem solver."
PIP Printing and Marketing Services handles a variety or printing needs for businesses throughout the Corridor, from vehicle graphics and trade show signage to printing, copying and mailing services. The company also offers direct marketing services.
"We work from concept to completion," Mr. Tiedt noted.
PIP was started in Iowa City in 1980 and was originally housed in a 1,000-square-foot building, which has since grown into the company's modern, 12,000-square-foot facility on Mormon Trek Boulevard.
PIP is recognized as a Top 25 Center in the vast PIP Printing franchise network. Local owners Dan and Pam Tiedt, along with their son Dan, who serves as general manager, feel their franchise connection allows them to tap into an extensive network and knowledge base for new products, services and technologies.
"This keeps us abreast of what is new in the industry with continued training," Mr. Tiedt noted.
At PIP, Mr. Tiedt said the staff is most proud of their work to help clients achieve success.
"From marketing materials for customers or forms they need to run their business day after day," he said, "everything we produce helps another company here in the Corridor grow their business."
TIMES ON LIST:
2 Times Best Printer