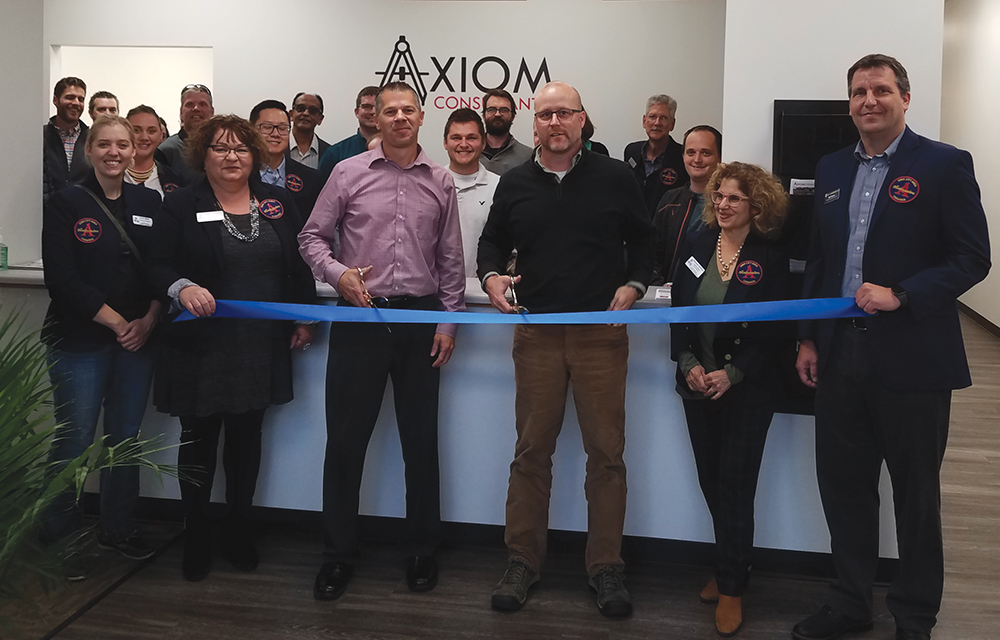 FIRST TIME ON LIST
Being voted Best Engineering Firm for the first time is incredibly humbling, said Rob Decker, co-founder of Axiom Consultants, a full-service engineering firm. That's due in part to the fact that the Iowa City-based firm remains in its infancy.
Co-founded one year ago by Mr. Decker and Brian Boelk, the firm's 18-person team provides civil, structural, mechanical and electrical engineering, as well as licensed survey and specialty services. The firm attributes its early success to how well its employees treat clients, and how much "clients value that treatment," Mr. Decker said.
Axiom's focus on providing "genuine, dedicated and diligent service" has won it work on some notable Corridor projects, including Iowa City's extension of Foster Road and improvements to Tower Terrace Road in Hiawatha. Mr. Decker is also an FAA-licensed drone pilot, allowing the firm to offer high-definition 4k video and photography services.
– Vicki Dean
1st Runner Up: HR Green
2nd Runner Up: HBK Engineering