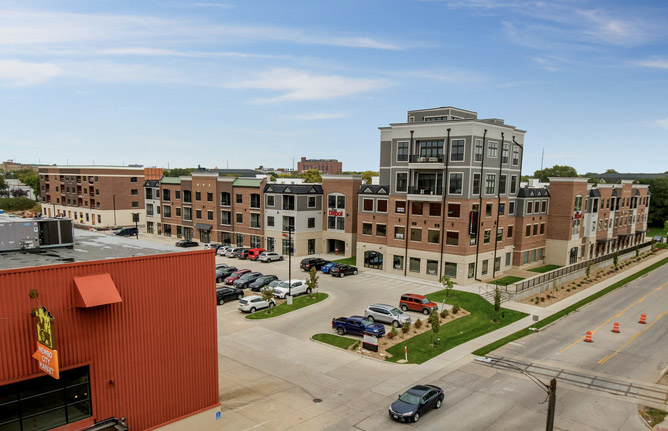 4 TIMES ON LIST
Thinking ahead has kept Ahmann Companies ahead of the pack again in this year's voting for Best Developer.
The Hiawatha-based collection of businesses approaches projects not just with an eye for a client's present needs, but also to their potential future needs and changes in the use of a building or property over time.
"Obviously, we want to do high-quality, aesthetically pleasing projects," said Chad Pelley, vice president, business development. "That's expected of us now. The key here is everyone's collectively thinking second-generation."
Under one roof, Ahmann Companies brings together architects, engineers, construction managers, real estate professionals and property managers who provide valuable input when planning a project. Mr. Pelley says Ahmann Companies is always scanning for trends that could prepare a business for the future, and avoid costly updates later.
"Is lighting going to a low-voltage LED fixture? Will CAT 5 cabling be replaced by wireless? Will solar energy require us to accommodate a new roof load?" Mr. Pelley said.
From its early development of Boyson Square, the first master-planned development in Hiawatha, Ahmann Companies has gone on to develop big mixed-use projects including The Fountains and Peck's Landing. It's now moving full speed ahead with Edgewood Town Center, a $50 million project that will bring Fleet Farm, Randy Kuehl Honda and other users to Edgewood Road and Highway 100 in Cedar Rapids.
– Dave DeWitte
1st Runner Up: Watts Group
2nd Runner Up: Aspect Architecture