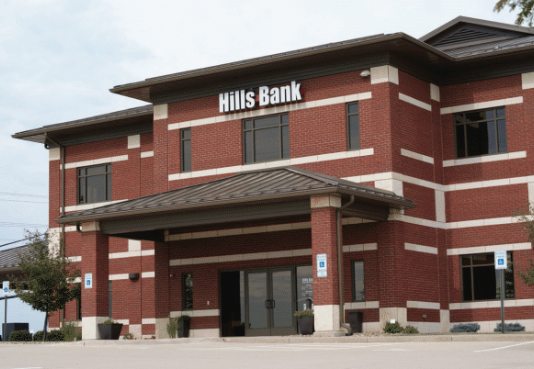 MULTIPLE TIMES ON LIST
Already in the CBJ's Hall of Fame as Best Bank, Hills Bank & Trust this year makes its eighth appearance as Best Commercial Real Estate Lender, an honor Senior Vice President Lisa Shileny attributes to taking the intimidation out of banking and keeping it simple.
"We believe it's important to assist our local businesses by doing the basics well and having a sincere interest in our customers," said Ms. Shileny, who also serves as director of operations, legal and digital banking. "Our bankers work with our customers individually, one at a time, and listen to their needs. The relationships we are able to create with our customers allow us to celebrate their successes along with them."
That's been a winning formula for 114-year-old institution, which has grown from a single location to one of Iowa's largest independent banks with more than 500 employees and $3 billion in assets.
– Katharine Carlon
BEST COMMERCIAL REAL ESTATE LENDER
Hills Bank & Trust
8 times on list
1ST RUNNER UP: Cedar Rapids Bank & Trust
2ND RUNNER UP: MidWestOne Bank
BEST RESIDENTIAL REAL ESTATE LENDER
Hills Bank & Trust
First time on list
1ST RUNNER UP: UICCU
2ND RUNNER UP: Cedar Rapids Bank & Trust