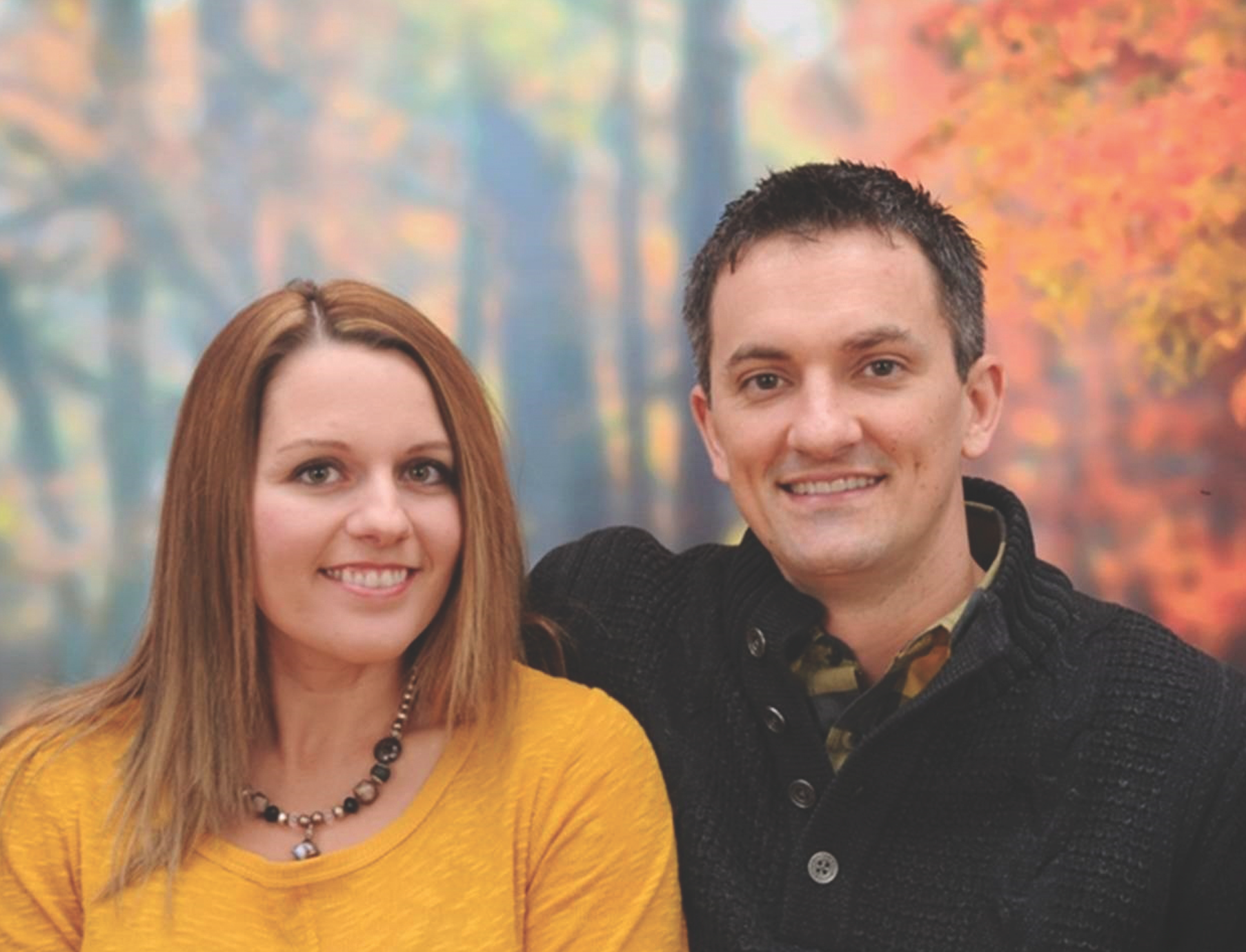 Dr. Jess and Jake Young. PHOTO / BLACK & GOLD
Helping patients keep their spines in the right position is only the first step toward healthy living at Black & Gold Chiropractic & Wellness.
"We are not a traditional chiropractor – we are a wellness-based office," said owner Dr. Jake Young. "Most people go to a chiropractor only when pain is affecting something they want to do, rather than as a preventive way to maintain their health. Our proactive approach combines adjustments with massage, physiotherapy, nutrition counseling and personal training in order to restore movement and function."
Open since January 2015 in downtown Iowa City, Black & Gold Chiropractic is led by Drs. Jake and Jess Young. The couple works with clients of any age and activity level.
"Everybody has a spine, but most people are in their 30s when they first visit a chiropractor. Imagine if you took that long to see the dentist," Dr. Jake said. "Working with a chiropractor is about taking care of your body now so it's healthy when you're older."
New patient consultations begin with a full health history, a motion study to determine misaligned bones, a functional movement test for pain or joint weakness and a posture analysis. As an added precaution, digital X-rays are taken before any adjustments are made.
"We don't want to guess," Dr. Jake said. "If a person has a congenital defect or any underlying pathology such as old fractures or bony disruptions, we don't want to align something that could cause more harm."
Patients receive a wellness score and an individualized treatment plan. As graduates of Palmer Chiropractic College in Davenport, the couple also offers a range of complementary therapies to help patients get back on track. Dr. Jess is trained in acupuncture and traditional Chinese medicine, while Dr. Jake is a certified Chiropractic Extremity Practitioner.
Black & Gold patients play an important role in their own recovery. Individuals can improve more quickly when they form a partnership with their doctor and participate in the healing process, Dr. Jake said. That includes manual traction exercises done in the office to retrain the body, and focusing on exercise, nutrition and stress management at home.
"Our approach isn't about managing pain, but making corrective improvements," Dr. Jake said. "This means improving and changing the body's underlying structures so a patient isn't dealing with pain every few months and thinking that is a normal cycle."
The clinic is one of three in the state and the only one in Eastern Iowa to offer 8 Weeks to Wellness, a comprehensive program that helps patients refocus on their health using interdisciplinary treatments. In addition to a standard consultation, participants have blood work done that tests for glucose, cholesterol and inflammation levels that might indicate risk for a heart attack or stroke.
As chiropractic care deals with the nervous system, infants and children can greatly benefit from gentle adjustments, Dr. Jake said. These micro-manipulations can improve digestion, sleep patterns, behavior, allergies and concentration. For example, the Youngs recently treated a newborn with torticollis. This condition causes the neck muscles to become constricted so a baby can't turn its head with ease, which interferes with feeding and sleeping. Drawing from their years of practice, the team was able to restore a full range of motion in the infant.
"We love helping clients get their life back and become more active parents or employees," Dr. Jake said. "It's a joy to see how a person can thrive when they are no longer held back by pain and health issues from the things they love."
– Jennie Morton
TIMES ON LIST:
1st Time on Best of List (New category)