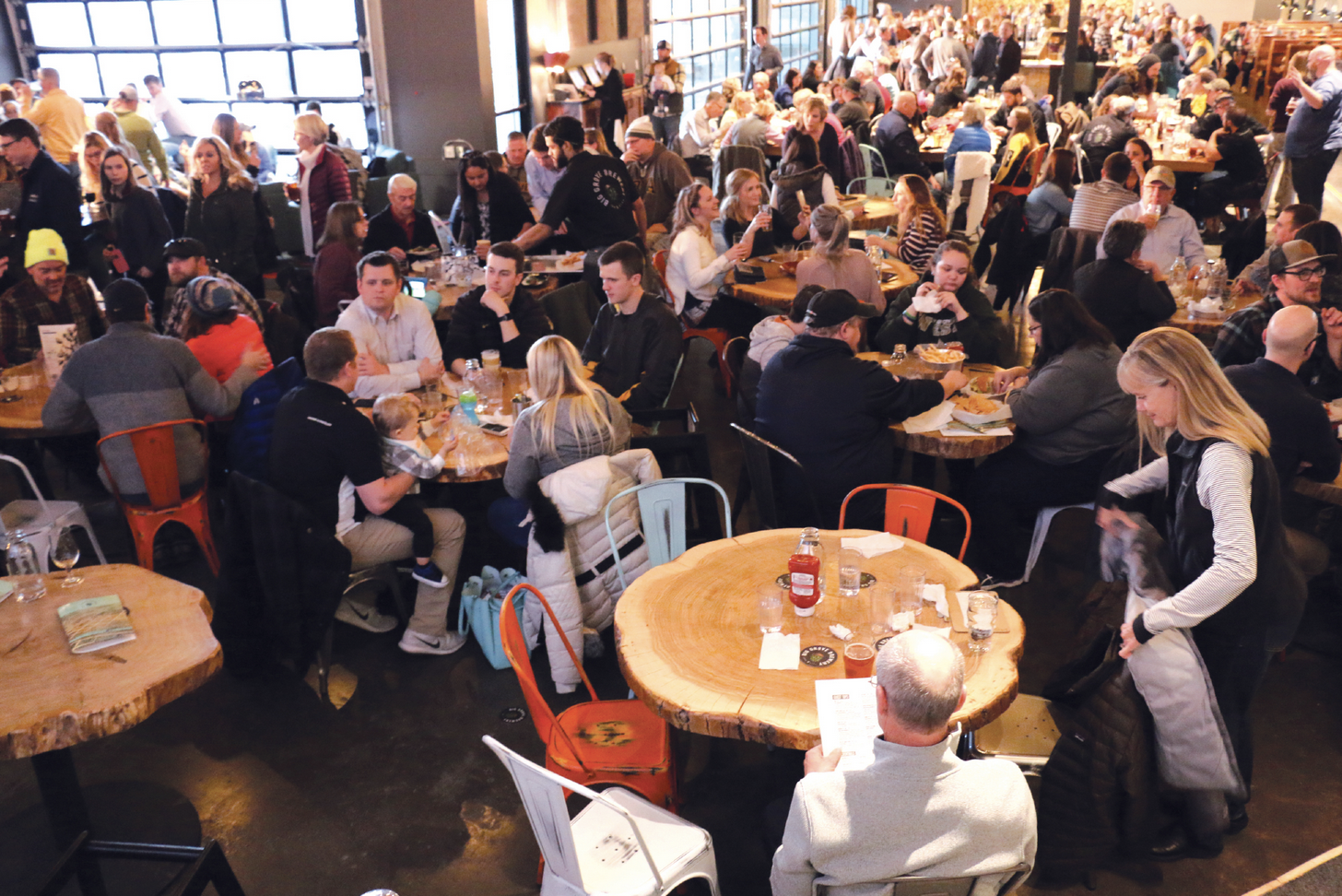 FIRST TIME ON LIST
As big and as popular as it has become, it's hard to believe that Big Grove Brewery started with just two guys and a U-Haul – but that's exactly what happened. After his family's success with Red's Alehouse in North Liberty, founding partner Matt Swift went on the search for a smaller project of his own back in 2010.
"A buddy and I literally took a U-Haul truck out to Colorado and bought this guy's brewery out of his garage and hauled it back here," he recalled.
The brewery's original brewpub opened in Solon in 2013, and an Iowa City location followed last year. Both restaurants now offer full lunch and dinner menus, with more than 30 beers – all craft brews – on tap. Just last month, Big Grove began selling its four "core beers" – Arms Race Pale Ale, Big Grove Brewery IPA, West Main Wheat and Boomtown Premium – in cans at liquor and grocery stores across the region.
Getting into manufacturing and retail sales is "a whole new world," Mr. Swift acknowledged, adding that "Red's is kind of where the craft beer thing started. We went from four domestics on tap to craft on tap and then bigger and bigger, until I said, 'We should be making beer.'"
"We never expected it to become this big," he added. "It's exciting to think what could come next."
– Jeff Holmes
1ST RUNNER UP: Lion Bridge Brewing
2ND RUNNER UP: Iowa Brewing Co.