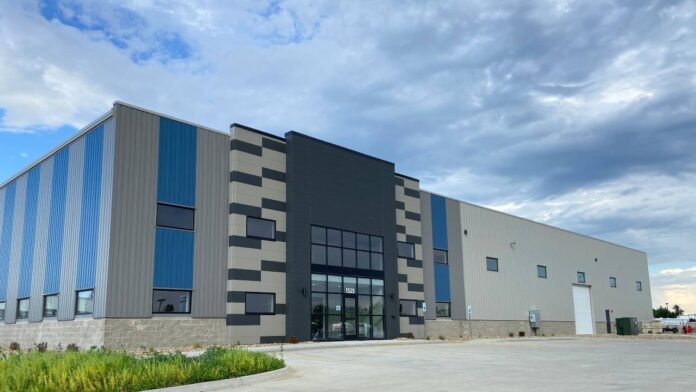 BDC (Building Diverse Communications) Group, Inc. has moved into newly constructed corporate headquarters at 1525 Ketelsen Drive in Hiawatha, the company announced Thursday.
The recently completed building is a 25,000 square foot facility that offers a mix of office, warehouse and flex space, allowing for additional future growth and expansion.
The new facility will allow BDC Group to consolidate their Iowa operation teams from multiple facilities located in Cedar Rapids, to a single facility located in a growing business park on the city's northeast side.
"Having our Iowa-based operations all together in this new location is going to facilitate team unity, streamline workflow and promote efficient communication for everyone at BDC Group," says Dennis Bruce, president and CEO of BDC Group, in a release. "It will allow us to continue to reach our goals, strengthen our team and grow our relationships in the industry to become the go-to organization for our partners."
The move comes in the wake of several recent initiatives and accomplishments of BDC Group, including the successful launch of a Sterling, Virginia office, installation of 2.5 million feet of fiber optic cabling across the country in 2020 and a doubling of its workforce over the past 6 months.
BDC Group is a solutions-based provider that specializes in outside plant construction, telecommunications site development, network infrastructure, maintenance, and more.
GLD Commercial's Erica Seelman represented BDC Group throughout their site selection and lease negotiations. "Bringing their team together under one roof was paramount for BDC Group," said Erica Seelman of GLD Commercial, who represented the company in its site selection and lease negotiations. "I'm pleased we were able to meet their needs within the Corridor and excited to watch the continued growth of this dynamic company."