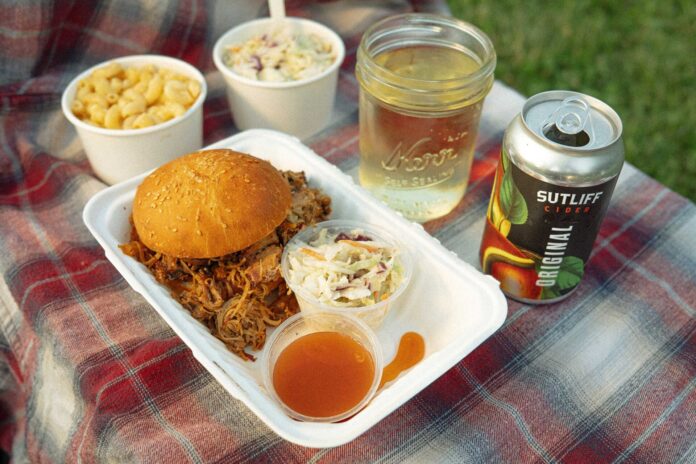 Sutliff Cider Company, located outside of Lisbon, re-opened as Sutliff Farm & Cider House. The tourist attraction will now be open from 11 a.m.-8 p.m. Thursday-Sunday, and will feature an expanded food and drink offering from their newly renovated barn and tasting room.
This weekend kicks-off their summer season with live music by both the Feralings and the Beaker Brothers. These bands will be hosted by the cider house, a new concept that will feature local barbeque, homemade baked goods, as well as the traditional ciders produced by Sutliff.
Established in 2002, Sutliff Cider was Iowa's first brand of craft hard cider. In 2008, Scott and Pia Ervin opened the Sutliff Cider tasting room from the ground level of the 130 year-old barn creating a space where people could celebrate both cider and community.
"One of the more interesting opportunities for us has been our partnership with Scott and Sutliff Cider," Paul Rasch, managing partner of Sutliff and Owner of Wilson's Orchard & Farm, said in a release. "The whole idea is to diversify as much as we can, both as an enterprise by expanding the experience to become more interesting as well as on a crop basis to become ecological viable."
Moving forward the farm and cider house will be open to the public from April to December and offer a you-pick experience including sweet corn, sunflowers, melons and pumpkins, a farm market featuring local produce, grocery, and crafts, as well as a cider house that will host seasonal events and continue be a destination for local and regional music acts.
"As we become acquainted with this piece of ground, our first consideration is how do we make it more sustainable?" Mr. Rasch added. "We have 20-acres of good tillable land that's been in row crops, corn and beans, and we wanna transition that into a wider polyculture of crops."
This year the farm will plant sweet corn, sunflowers, melons, and pumpkins as a compliment to the apples that are already established.