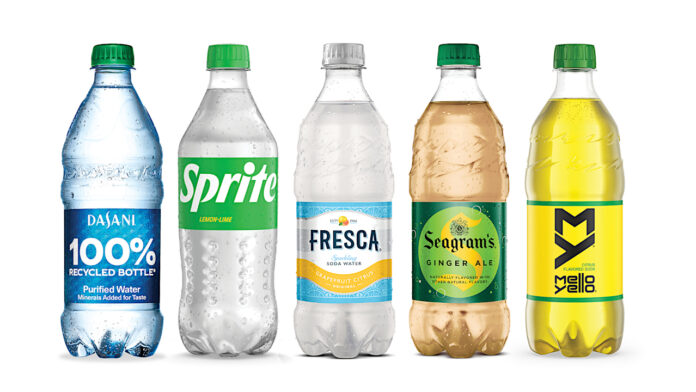 Atlantic Coca-Cola Bottling Company has announced that DASANI and Sprite are introducing sustainable packaging transformations across Iowa as part of achieving the company's World Without Waste vision.
Atlantic Bottling, which distributes Coca-Cola products in the Corridor from its southwest Cedar Rapids distribution facility, said DASANI is introducing new bottles made from 100% recycled plastic. And beginning in August, Sprite's iconic green bottle will transition to clear plastic, increasing the material's likelihood to be remade into a new bottle.
When recycled, green plastic is more often converted into single-use items that do not get recycled again. Clear plastic gives Sprite the opportunity to be remade into another bottle, allowing more of Atlantic's brands the opportunity to use 100% recycled plastic like DASANI, which decreases carbon emissions and minimizes new plastic.
The initiatives are an example of how Atlantic is using the power of its brands to educate, inspire and advance its sustainability priorities, the company said in a release. The changes are helping to strengthen the circular economy, the fundamental principle behind the company's World Without Waste sustainable packaging initiative.
By moving to DASANI bottles made of 100% recycled plastic across the U.S. and Canada, the company expects to save over 20 million pounds of new plastic – the equivalent of 552 million bottles – in 2023 alone.
Also, because it takes less energy and resources to create a bottle from recycled plastic, for every pound of recycled plastic (rPET) material used (in lieu of new PET), greenhouse gas emissions will be reduced by 65%.
Atlantic estimates that in the U.S and Canada, the change in DASANI packaging will reduce over 25,000 metric tons of greenhouse gas emissions in 2023 – the equivalent of taking 6,629 cars off the road for one year.
Long-term, Atlantic Bottling's entire green plastic portfolio is transitioning to clear plastic. In October, Fresca, Seagram's and Mello Yello will also convert from green to clear plastic.