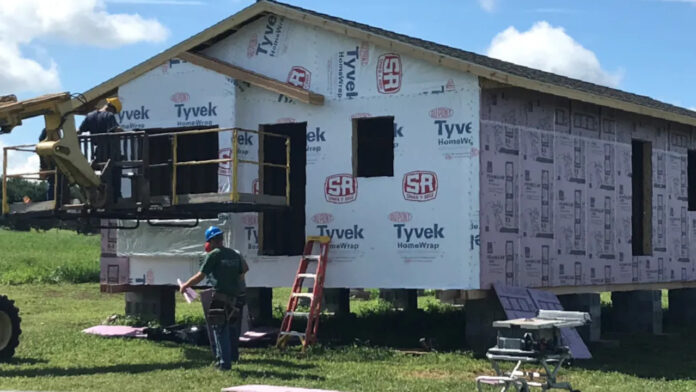 The East Central Iowa Council of Governments (ECICOG) will present a webinar Aug. 11 to explain how Iowans can purchase an affordable single-family house through the Homes for Iowa program.
The program uses Iowa Prison Industries to produce moderately-priced homes and transports them to their permanent location.
The ECICOG Homes for Iowa webinar will be live from 11 a.m. to noon Aug. 11 and will cover home design and pricing, lot requirements, and additional costs, as well as the process for ordering a house.
Homes for Iowa houses can be purchased by individual home buyers, for-profit developers, or non-profit developers. The houses are conventionally framed like those constructed from scratch at a homesite, rather than using prefabrication techniques and lighter materials.
Webinar participants will hear from Steve Gordon, an Iowa City developer who has placed seven Homes for Iowa houses, with three more scheduled to be delivered later this year.
To register for the free webinar, click here. For more information, visit the Homes for Iowa website or contact ECICOG housing director Tracey Achenbach at tracey.achenbach@ecicog.org or communications specialist Joe Bauer at joe.bauer@ecicog.org.
The East Central Iowa Council of Governments is an intergovernmental council established in 1973 under Chapter 28E and provided for under Chapter 28H of the Code of Iowa. The group's mission is to help build vibrant, forward-thinking communities and a collaborative and resilient region. ECICOG has been providing innovative services across the for nearly 50 years by leveraging state and local resources, promoting regional collaboration, planning for the future, and sharing technical skills.
ECICOG serves Benton, Iowa, Johnson, Jones, Linn, and Washington counties and provides transportation services in Cedar County and solid waste services in Tama County.