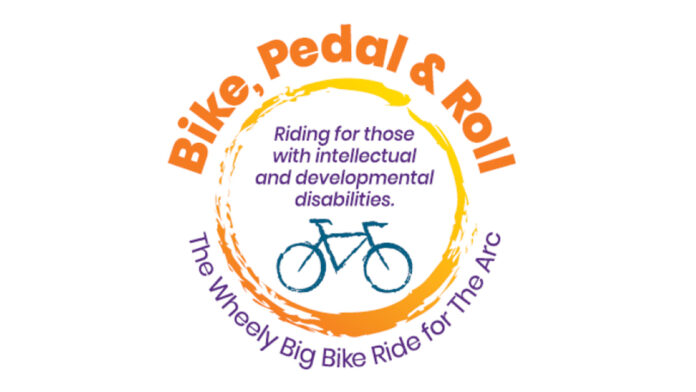 The Arc of East Central Iowa is inviting the public to join them in their inaugural bike ride on Sunday.
"Bike, Pedal & Roll: The Wheely Big Bike Ride For The Arc," presented by Veridian Credit Union, will get underway at Kickstand in NewBo. Riders of all skill and ability are invited to participate. A short route and long route are being offered to accommodate all rider abilities.
Registration is $40 and comes with a keepsake silicone pint glass with lid, three raffle tickets and rider specials at all ride stops that day.
In addition, The Arc is partnering and collaborating with two area non-profits for the event: Monarch Research Project and The Eastern Iowa Arts Academy. All riders will be invited to contribute to a butterfly garden being planted that day along the Cedar Valley Nature Trail.
Additionally, all riders and supporters will be welcomed back to
Kickstand with live music from students involved with The Eastern Iowa Arts Academy.
"Cedar Rapids has such depth of unique and impactful non-profits and we are excited to be able to partner and support the work of other area non-profits while bringing attention to the wonderful people we serve at The Arc of East Central Iowa. We are excited to create a positive, healthy, inclusive and supportive event," said Theresa Lewis, executive director of The Arc, in a release.
For more information or to register to ride, visit here.