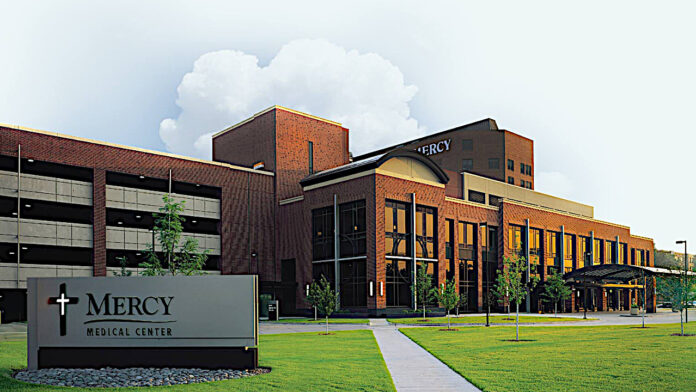 In observance of October being breast cancer awareness month, Mercy Medical Center's campus is illuminated in pink.
Alliant Energy is partnering with Mercy on this initiative, using LED technology to light its downtown building in pink, as well, throughout the month of October. The pink lights serve as a visible reminder of each organization's commitment to breast health and the importance of early detection.
The pink lights on the Mercy campus will be visible at the Hall-Perrine Cancer Center, Mercy's main hospital entrances and other designated areas. Members of the public are invited to drive by to see the light display, which is best viewed in the evenings.
Breast cancer is most treatable and curable when detected in its earliest stages. Even so, breast cancer claims more than 40,000 lives each year. This number can be reduced with early detection through clinical breast exam and mammography.