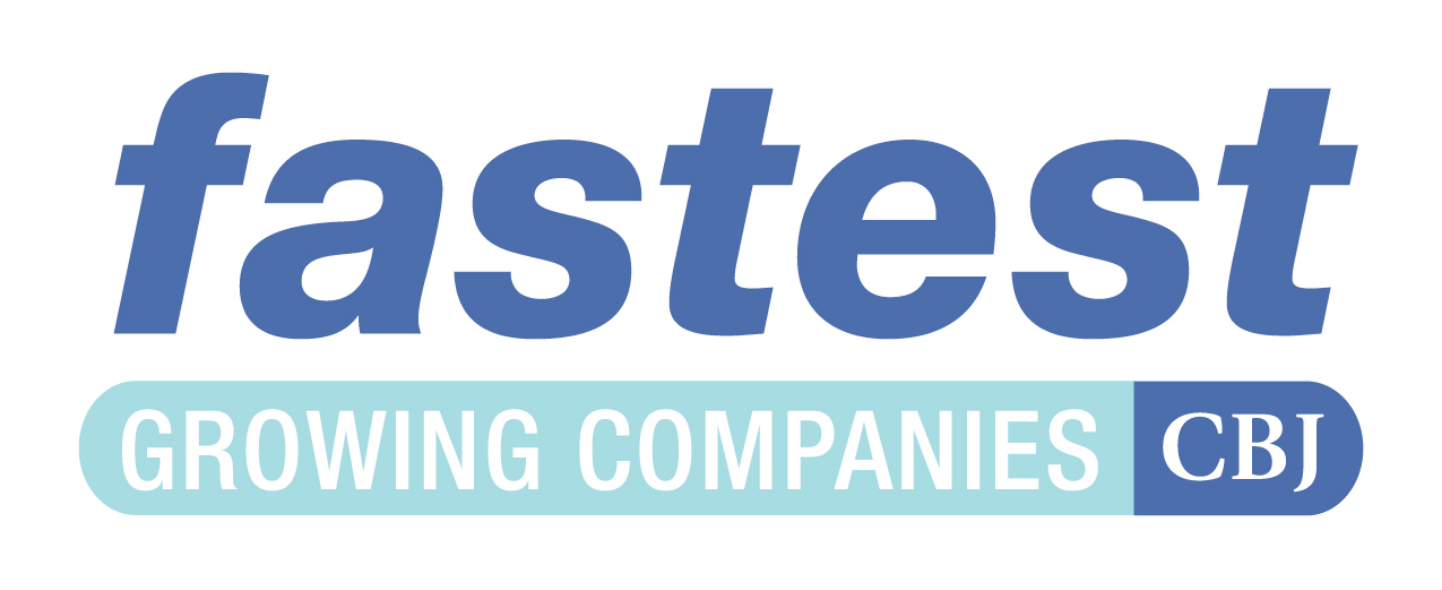 By Adam Moore
adam@corridorbusiness.com
The Corridor Business Journal's Fast­est Growing Companies list included a wide variety of industries and a little competitive drama this year, keeping things interesting as the competition moves into its 11th season.
Two-year growth rates, as measured from 2015-2017, ranged from 32.08 per­cent up to 269.68 percent for the overall winner, MCI LC, based in Iowa City. The median growth rate among companies featured on this year's list was 75.63 per­cent – just a hair under last year's median of 76.31, but still above 2016 and 2015's medians of 71 and 62 percent, respectively.
Companies on this year's list, ranging from high-tech providers to a veterinary clinic, reported roughly $250 million in revenues in 2015. That grew to $400 million in 2017, for an overall growth rate of 61 percent, according to partner Kyle Kunz with Honkamp Krueger PC.
MCI, in particular, has done its part to push the growth rate up. The business process outsourcing company formerly known as TMone has made five other ap­pearances on the Fastest Growing Com­panies list, but finally snagged the top spot this year with an impressive 269.68 percent growth – its first finish above 200 percent, and a high enough mark to put it in our list of Top 20 growth rates over the program's 11 years.
Moxie Solar, last year's runner up, also continues its streak of strong podium fin­ishes, coming in at No. 3 in its third year on the list with 176.66 percent growth. The North Liberty-based solar installer won it all in 2016 with a blistering 536.27 percent rate, the fifth fastest mark ever re­corded in the competition.
Newcomers Thompson & Co. and KASA Solutions broke onto this year's list in a big way, both ranking in the top five. Thompson & Co., an Iowa City-based salon and personal products company, snagged the No. 2 spot with 236.05 per­cent growth, while KASA, a Cedar Rap­ids-based provider of practice manage­ment solutions, came in at No. 4 with 133.17 percent growth.
Other companies making the list for the first time included Scrader Excavating & Grading Co., iGym and SOS Sales Help.
iGym was also involved in the closest result ever seen on the Fastest Growing Companies list. The Cedar Rapids-based affiliate of the MAC fitness club ranked at No. 12 with 75.63794 percent growth, just edging out Tri-County Enterprises of Cedar Rapids, which had two-year growth of 75.63788 percent.
Meanwhile, several of the most fre­quent fliers on the Fastest Growing Com­panies list returned for another year. Coralville's MediRevv, Cedar Rapids' In­volta and Hiawatha's Ready Wireless all made their seventh appearance on the list, closing in on the eight-time record set by Urbana-based Clickstop.
CCR and Midwest Microwave Solutions made it for the sixth time, while Tri-Coun­ty marked its fifth appearance.
Cedar Rapids was home to the largest number of fastest companies for the third year in a row. Although it's the largest city in the Corridor, it often gets a run for its money from neighboring Hiawatha, but was unchallenged this year with 12 compa­nies on the list. Hiawatha had four, while Iowa City and North Liberty each had two.
This year's Fastest Growing Compa­nies event was presented by Clickstop and Leverage and sponsored by Thomas L. Cardella & Associates, Honkamp Krueger PC and The University of Iowa's John Pappajohn Entrepreneurial Center. Nye­master Goode PC was the May 23 recep­tion sponsor.