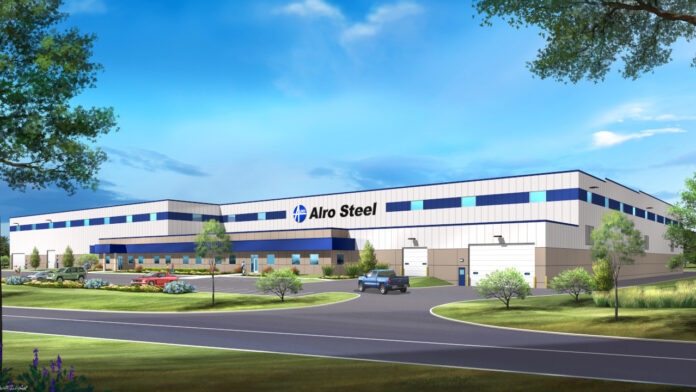 A Michigan-based metals and plastics manufacturer is planning a $20 million office, warehouse and distribution facility in southwest Cedar Rapids that will bring an estimated 40 new jobs to the market.
The Cedar Rapids City Council on Tuesday approved a package of financial incentives for the Alro Steel project, including a standard 10-year, 50% rebate of increased property taxes generated by the development. As proposed, the project is expected to generate $5.2 million in taxes over a 10-year period, with $1.9 million of that amount being rebated to the company, according to city documents.
The project also qualifies under the city's high-quality jobs program, based on the creation of 10 or more jobs at or above Iowa's High Quality Jobs threshold of $24.20 per hour, said Caleb Mason, the city's economic development director. The project also aligns with the city's targeted industries objective, Mr. Mason said.
As proposed by Chicago-based LG Development Corp. and FH Development of Cedar Rapids, Alro Steel will build a 199,200-square-foot facility at 9400 Earhart Lane SW, southeast of the Interstate 380 Wright Brothers Boulevard interchange and just north of the Lil' Drug Store headquarters facility.
The new facility will be the first in Iowa for Alro Steel, which manufactures and distributes custom sheet metal and plastics products, as well as industrial supplies. Founded in 1948, Alro currently operates more than 70 locations in 12 states, according to the company's website.
At Tuesday's meeting, councilmember Scott Overland said he was excited about the new development.
"We're attracting a new business to Cedar Rapids, going along with our big emphasis in attracting large warehousing organizations, and Cedar Rapids is really becoming a hub for warehousing on a national basis," Mr. Overland said. "And this is a diversified company that we're bringing into the area. The company is new to Iowa, and (with) 10 new high-quality jobs and the additional jobs, we'll take those all day long."
Mr. Mason said the next steps for the project include updating the Earhart Lane urban renewal area, which already in an existing Tax Increment Financing (TIF). A formal development agreement is expected to be presented to the council in December or January, he added.