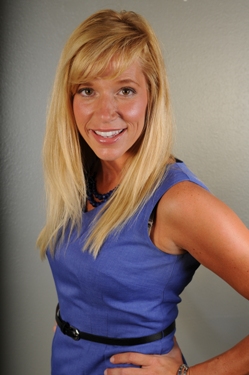 Allison Antes
Regional Existing Industry Specialist
Iowa City Area Development Group
Age: 36
Allison Antes has been able to grow her career through the relationships she built.
In her role as regional existing industry specialist, Ms. Antes meets with existing industries in the Corridor. She asks a series of questions about workforce, technology and quality-of-life issues. She can then use that information to compare the region to others in the nation and Midwest.
That information is also used to help recruit business and encourage companies to expand.
"A lot of my career has just been talking to people and letting them know my passion for building a strong community," she said.
Before taking an economic development position with the Cedar Rapids Metro Economic Alliance (formerly Priority One) in 2011, she worked for Horizons, A Family Service Alliance and United Way of East Central Iowa. She began the regional position in July 2013. She reports to both Iowa City Area Development Group and the Cedar Rapids Area Economic Alliance.
"Her efforts to assist the existing interstate commerce companies of this area are invaluable in this period of economic uncertainty," Mark Nolte, ICAD's president, stated in his nomination of Ms. Antes. "She has the ability to quickly make a personal connection with each leader she engages with, allowing them to open up to her with their needs and ideas from improving the business climate."
She's a member of the Cedar Rapids Daybreak Rotary, involved with ImpactCR and graduated from the Leadership for Five Seasons in 2005. She also volunteers for Junior Achievement.
"I think its key to find groups you actually enjoy, your volunteer time should not be what you consider work. There's lots of juggling, I almost feel like you have to get a master's in logistics," she said, adding that she's been able to build a strong support system.
Ms. Antes lives in Center Point with her husband, Mike, and their three children. She grew up in Mason City and earned a bachelor of science in health promotion from the University of Iowa in 1998.
-Pat Shaver