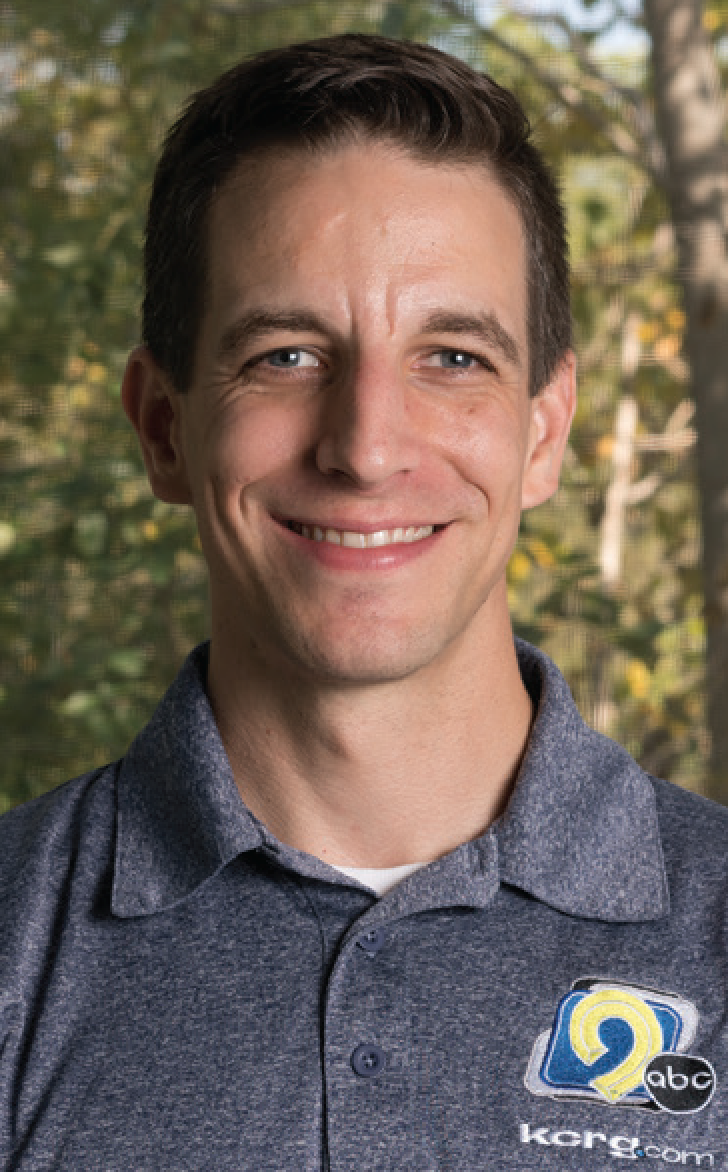 Age: 34
Occupation: News Director, KCRG-TV9
What's the best advice you ever received?
Investing in people is the best way to improve.
What do you consider your greatest professional achievement(s)?
Our flood coverage in 2008, 2012 and 2016. Those were essential times for news media to share information. That's reflected in station awards from local organizations for community involvement – those are more meaningful than national industry awards to me.
What would most people be surprised to learn about you?
I used to be somewhat of a Civil War buff – I studied it and visited a lot of battlefields. I'm still fascinated by it.
What do you know now that you wish you had known earlier in your career?
Mostly the importance of community involvement – belonging to boards and other groups outside work make me better at my job.
How do you ensure a balance between work and your personal life?
That's a struggle. The most effective I've found is using a calendar to block off family time first. When I forget to do that, it shows.
If you had $1 million to give, what causes would you support?
At-risk youth. Those kids don't have a choice about their situations, but often will be stuck without a hand up. And a little help for a child can last a lifetime.
What do you want to accomplish by the time you are 50?
Improve local journalism. Find a way to fix the strain, at least locally, in the journalism business between the news people want, the news people need and the resources to cover it all.
What book are you currently reading?
"It" by Stephen King.
Who are your local mentors?
Zack Kucharski, editor, The Gazette, and Mike Wagner, communications program manager, Alliant Energy.