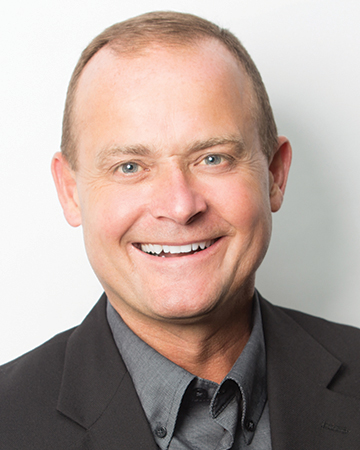 Mike Gassmann
Chief Growth Officer
Van Meter Inc.
Chief Sales Officer of the Year
Nominated by Bailey Ellinwood, Learning and Development Coordinator
Known within the company as "a true servant leader with a big heart," Van Meter's Chief Growth Officer Mike Gassmann relies on people skills honed over 18 years in management to gets results for the Cedar Rapids-based wholesale distributor of automation, electrical, lighting and power transmission products.
The leader of sales teams across 14 locations, Mr. Gassmann "has been at the forefront of navigating our strategic change from a primarily industrial automation distributor to a more balanced distributor that has many different revenue streams such as energy, construction and services," said President and CEO Lura McBride in a nomination letter. "With his diligent determination, our organization has earned an impressive 65 percent growth in the last 10 years, and even saw growth during the 2008 downturn."
Mr. Gassmann joined Van Meter after a 12-year stint with Rockwell Automation, where he rose to the rank of branch manager. The Iowa State graduate has since helped the company earn its position as the nation's 24th largest electrical supplies distributor thanks to a leadership style based on three crucial tenets: 1. Give up control to let others grow. 2. Lead your natural way. 3. Listen first and talk last.
"I had a manager early in my career that taught me to try not to be anyone but your true natural self," Mr. Gassmann recalled. "He had a big impact on my life and career."
He's also found that listening creates time and space to process the subject at hand, and enables others to come up with the best solutions.
Ms. McBride praises Mr. Gassmann "as a loyal and tireless advocate for Van Meter and the industries we serve." He represents the company on the National Association of Electrical Distributors board, among several others, while also keeping the sales team focused on adding value for customers.
"He has made sure that we make the necessary investments to service new industries and customer segments all while not taking our eye of the business that helped form our organization," said Ms. McBride.
Mr. Gassmann noted that his successes have been team-driven, singling out Van Meter's marketing team, which he called "the best in the industry."
"Working with our leader of marketing, we have been able to get great alignment not only between our marketing and sales teams, but our marketing team with all other departments in the company," he said.
That alignment, coupled with the 2015 acquisition of Miller Electric in Dubuque, has allowed the company to transform its business over the last decade, he said. But in the end, according to Mr. Gassmann, the company's massive growth and diversified success, boils down to a great client experience and employees who are excited to serve.
"The best part of my job is interacting and building relationships with our employee-owners and customers," he said. "Any day that I can spend time with our people or our customers – that is a great day."
– Emery Styron