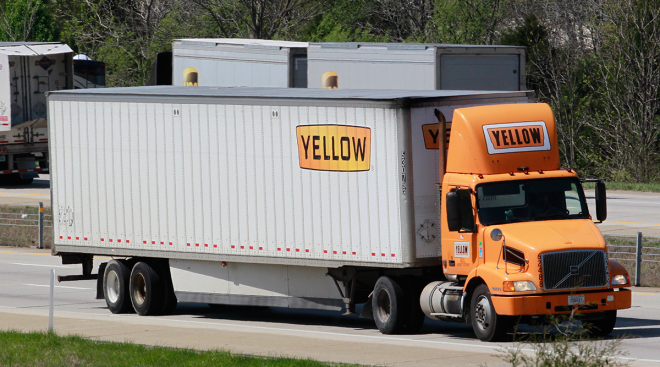 A total of 184 Iowans have lost their jobs as a result of the shutdown of Yellow Corp., one of the nation's largest less-than-truckload (LTL) motor carriers.
The information was revealed in filings through the Iowa Worker Adjustment and Retraining Notifiation (WARN) Act's website.
The largest number of jobs were lost in central Iowa, where 92 people in West Des Moines and 49 people in Des Moines have been laid off. Other layoffs included 30 people in Council Bluffs, seven in Sioux City, four in Mason City, and one each in Cedar Rapids and Peosta.
After years of financial struggles and growing debt, Yellow officially filed for Chapter 11 bankruptcy Aug. 6. The company's liquidation impacts nearly 30,000 employees nationwide.
Yellow reportedly told its customers and employees in late July it was ceasing operations. The company had struggled to remain financially viable, despite a $700 million loan from the federal government in 2020 and the cancellation of a threatened strike from the International Brotherhood of Teamsters union, which represented nearly 22,000 of the company's 30,000 employees nationwide.
Teamsters officials said Aug. 6 they were served legal notice that Yellow Corp. was ceasing operations and would soon be filing for bankruptcy, which now represents the largest bankruptcy in the trucking industry's history.
The president of the Iowa Motor Truck Association said earlier this month the shutdown of Yellow Corp. is a significant blow not only to the trucking industry, but to the nation's economy as a whole.
"Yellow's closure is a substantial blow to America's economy and the company's 30,000 hardworking employees and their families that are located in all 50 states," said IMTA president Brenda Neville. "Since its founding nearly a century ago, Yellow has been an integral part of our supply chain. As the nation's first less-than-truckload carrier, it was also a key part of the trucking industry as well."