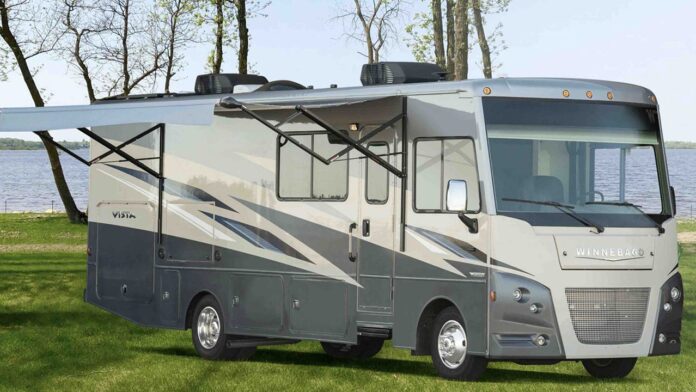 The iconic Winnebago Industries, based in Forest City, Iowa, announced last week that its corporate headquarters is moving from Iowa to Minnesota, underscoring a troubling trend for the state.
A growing number of important, homegrown businesses in Iowa have either lost their corporate headquarters or corporate leadership teams (i.e., CEOs) to locations out of state. Here's an ongoing list: AEGON USA, Alliant Energy, Whirlpool-Amana, Collins Aerospace (formerly Rockwell Collins), Stanley Consultants, Frank N. Magid Associates, and now Winnebago Industries.
Why are all these essential company headquarters or corporate leadership teams moving (or staying) away from Iowa?
It's a troubling trend that needs addressing.
Whenever the announced headquarters move or a leadership transition has been made, there typically is some boilerplate statement that jobs won't be lost and that Iowa is still an important part of the company's employment.
Here's a portion of the Winnebago press release: "The company's executive offices have been in Minnesota since 2016 when CEO Michael Happe, former head of Eden Prairie-based lawnmower maker Toro Co., became president and CEO of Winnebago and remained there instead of moving to Iowa. The company said that no job losses are planned due to the official change, and manufacturing locations will remain the same.
"Over the past several years, through strategic growth investments, we have expanded our company's footprint to now include locations in Iowa, Indiana, Florida and Minnesota. Our Twin Cities location has been and will continue to be an effective resource for executing our vision as a premier outdoor recreation enterprise, as it supports the growth of all of our strong brands," Mr. Happe said in a statement.
While that may be true, moving a headquarters out of a state presents some intangible troubles for the former headquarters' community and state, from losing charitable donations to jobs to long-term economic prospects.
However, this move wasn't entirely a surprise because when Mr. Happe was selected as CEO in December of 2015, the company announced the future expansion of its corporate footprint to the Minneapolis-Saint Paul metropolitan area.  They said, "This will provide the leadership of the company with greater access to the strategic and intellectual resources it will need to position Winnebago for successful growth and returns in the future."
What are "strategic and intellectual resources?"
We know that workforce challenges are of paramount concern to the growth of businesses and industries. Still, Minnesota must have something else, because unemployment figures for the two states are almost the same. Iowa's unemployment rate was 3.9% in May, while Minnesota's was 4%.
Iowa has been known as a state with a solid educational system and a solid work ethic. Has that changed?
Is Iowa's political climate troublesome to corporate leaders?
Perhaps this move simply reinforces the continued population shift from rural to urban areas that were starkly evident in the recent U.S. Census numbers.
Regardless, this move is not good news for Iowa.