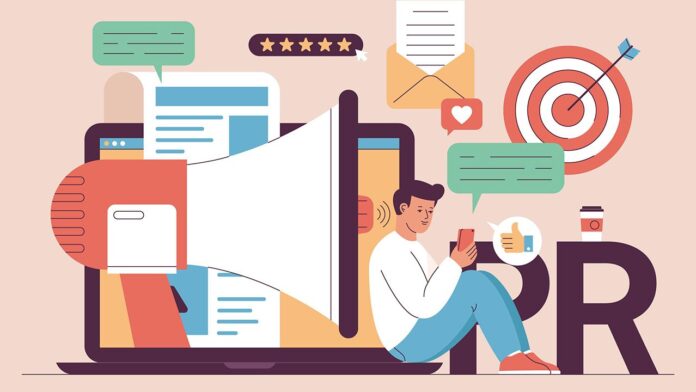 The value of public relations can be hard to grasp, especially in this data-driven world. While there are ways to measure PR, the value goes beyond the numbers. It is an investment in your brand, your reputation and your company.
There are many aspects of public relations that make it an extremely valuable part of your overall marketing strategy.
PR increases awareness. Some of the greatest benefits of PR are increased visibility and improved brand recognition. Strategic PR placement gets awareness of your brand and products in front of the people who matter the most.
PR generates credibility and trust. Public relations builds your brand in a more organic and authentic way than many other traditional marketing avenues. Today, authenticity is critical in building trust with customers.
Effective PR starts connecting and cultivating relationships with influencers and journalists. This means your team becomes the go-to source for writing articles or providing quotes that showcase your expertise. Your company becomes a sought-after thought leader in the industry.
PR helps create internal advocates. Public relations is not only important for your customers and prospects, it's also important for your employees. When the company is viewed favorably in the public's mind, it increases morale and creates a positive perception of the company internally.
Not only can it improve the retention of current employees, but it also can bring new talent to your doorstep. The millennial generation values social impact and they want to feel like they are part of something bigger. Using PR to highlight your values and how you are giving back will go a long way in recruiting this generation of employees.
PR aids in crisis management. When things heat up and you are dealing with a crisis in your organization, an ad isn't going to provide much help. Having a crisis communication plan in place and strong relationships with media and influencers is going to be key to getting your message out quickly and taking control of the situation.
What are some mistakes companies make with their PR efforts? Most people confuse public relations and advertising. If you are selling something or asking people to do something that benefits your organization, that is an ad. If you are sharing news, that is PR.
Another misstep is using PR because it is free. Publications, whether  print or digital, are particular about their limited space. They only pick up stories and press releases that will benefit and be of interest to the greatest number of readers. Your story may be important, but if a bigger story comes along, expect to get bumped.
In the end, keep in mind, one mention in a news story is not a one and done deal. To get the most value out of your efforts, you should be repurposing the content and promoting it through your website, email and social media platforms on an ongoing basis. After all, content is still king.
Betsy McCloskey is a partner at Plaid Swan Inc. with offices in Cedar Rapids and Dubuque. Plaid Swan is a female-owned and operated marketing communications firm.