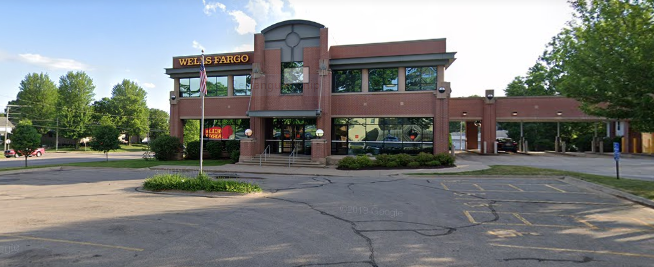 Wells Fargo Bank, 1800 First Ave. NE, Cedar Rapids
By CBJ News Staff
newsroom@corridorbusiness.com
Wells Fargo confirmed it is permanently closing its branch office at 1800 First Ave. NE, Cedar Rapids, as the bank undertakes a major cost reduction effort. The branch will close Oct. 21.
Bank spokesman Steven Carlson said the branch had been considered for closing in 2020 before the COVID-19 pandemic, and was temporarily closed in mid-March as part of a decision to reduce branches operated during the pandemic.
"Since then, we have affirmed our decision not to reopen this branch, and we will be selling the building," Mr. Carlson wrote in an emailed response. He said customers are being redirected to other Wells Fargo branches, including the Lindale Mall branch at 3570 First Ave. NE.
Bank officials have said they plan to reduce the number of Wells Fargo branches from roughly 5,400 to about 4,000 as the company seeks billions of dollars in cost reductions. Wells Fargo reported its first quarterly loss in over a decade earlier this month, and is increasing its loan-loss reserves in anticipation of a loan default wave resulting from the economic downturn caused by COVID-19.
The 8,400-square-foot building housing the bank, built in 1996, is assessed at $4.2 million.
Mr. Carlson said that while branches remain important in serving the needs of Wells Fargo customers, "in general, we've seen customer traffic decline over the past few years as a result of more customers choosing digital options for many of their banking needs." He did not offer specifics on the reasons for the branch closing, saying only that such decisions are based on "customer trends, market factors and economic changes."
Analyst have projected that the COVID-19 pandemic will accelerate the trend, as customers grew more comfortable with using banking apps during the pandemic's branch closings. Wells Fargo continues to list three other branches in Cedar Rapids after a series of closings. They are at 3010 Williams Blvd. SW, 4051 42nd St. NE and 3570 First Ave. NE. CBJ