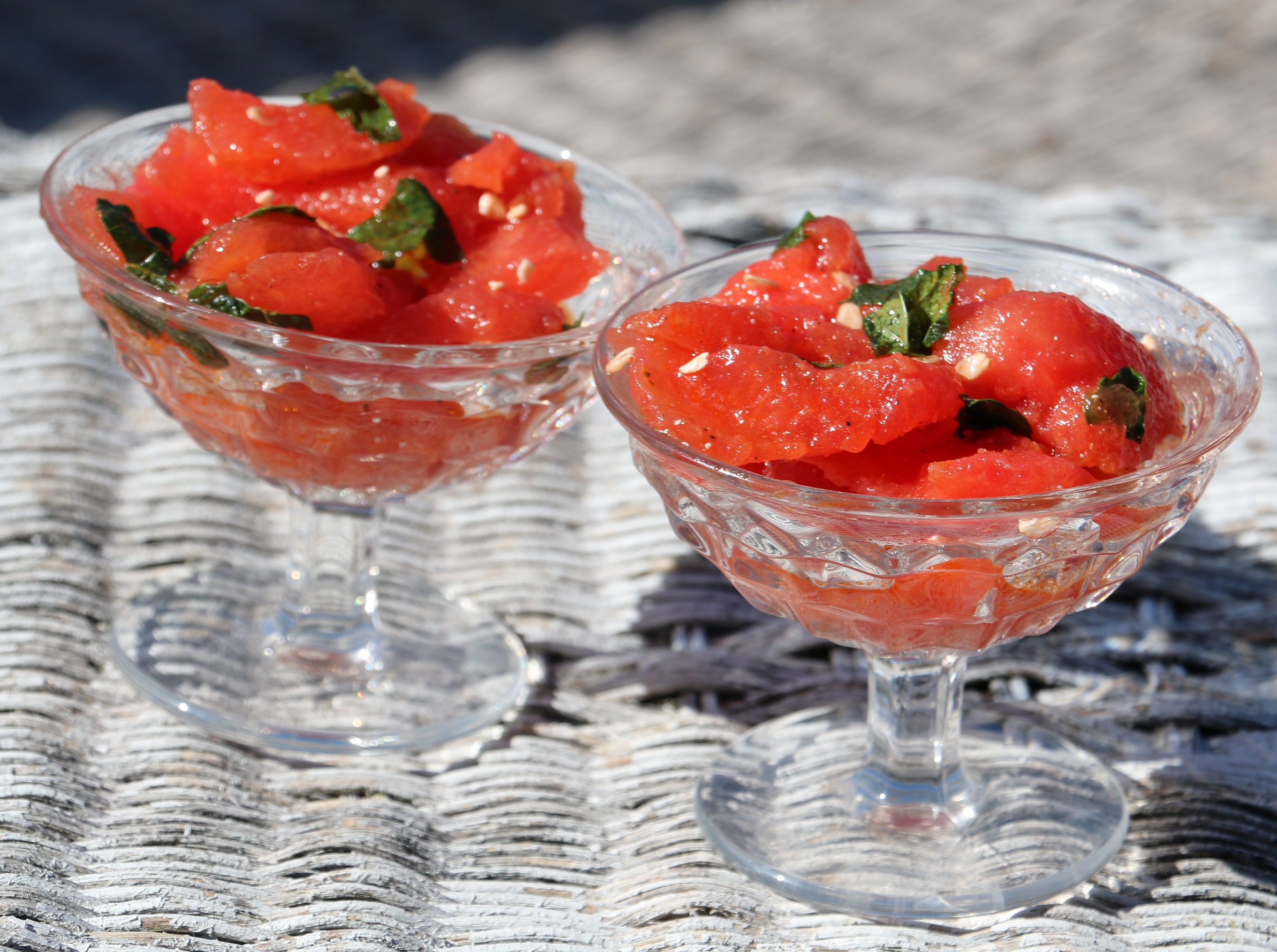 Looking for an alternative to use all of that watermelon this Fourth of July?  Try this sweet and savory salad that pairs well with grilled pork, chicken or fish.
INGREDIENTS
4 cups 1- to 2-inch chunks seedless red and/or yellow watermelon
4 ounces feta cheese, coarsely crumbled
1/4 cup loosely packed mint leaves, torn into rough pieces
2 tablespoons extra virgin-olive oil
Ground black pepper
DIRECTIONS
In a large bowl, combine watermelon, feta cheese, mint and oil. Season to taste with pepper. Cover and chill 2 to 4 hours before serving.
NUTRITION FACTS
Servings Per Recipe 6, cal. 120, sodium (mg) 210, Fat, total (g) 9, vit. C (mg) 10, carb. (g) 9, fiber (g) 0, sat. fat (g) 3, chol. (mg) 17, vit. A (IU) 632, iron (mg) 1, calcium (mg) 101
From: www.midwestliving.com